Khuram Shahzad
Assistant Professor (tenure track)
PhD, M.Sc., MBA
School of Technology and Innovations, Industrial Management

firstname.lastname@uwasa.fi
+358 29 449 8584
Yliopistonranta 10, 65200 Vaasa
Fabriikki F437
Office Hours:
by appointment

Download my contact information in vCard format.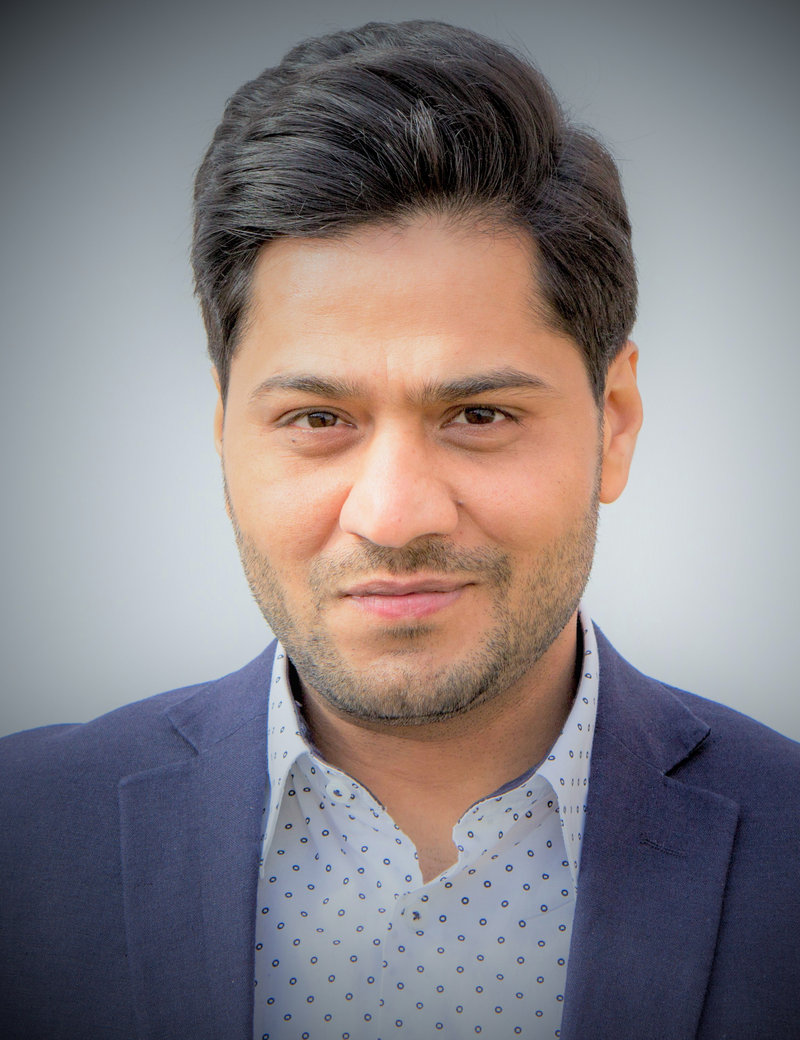 ---
Other qualifications: Professional Teacher Education and HELLA
Research and background
Khuram Shahzad D.Sc. (Econ. & Bus. Adm.), is currently working as Assistant Professor (Tenure-track) at the School of Technology and Innovations, Production in a strong research connection with Innovation and Entrepreneurship InnoLab research platform at UVA. Dr. Shahzad holds a PhD degree in Industrial Management (pass with distinction) with a proven record of conducting and publishing multidisciplinary research. Building on the core of B2B relationship governance research, he currently focuses on research areas such as digital innovation management, blockchain technology, entrepreneurial ecosystem, servitization and triple/quadraple-helix based on both qualitative and quantitative approaches. His research has been published in several journals and books of international repute including Industrial Marketing Management, Journal of Business and Industrial Marketing, Management and Production Engineering Review, International Journal of Logistics System and Management, Palgrave Macmillan and International Journal of Procurement Management.
Living in Finland for about twelve years, Dr. Shahzad has developed a dynamic professional background while working in and collaboration with industry, universities and financial institutes in Finland. In addition to that, Dr. Shahzad is also very active member participating in regional ecosystem activities including stakeholder engagement, learning/world café, hackathons, seminars etc.
He has been in short research visit to Warsaw University of Life Sciences (WULS - SGGW) in 2019 and presented his research in several international scientific conferences.
Research interests
Industrial digital transformation and innovation, blockchain technology, entreprenurial ecosystem, open innovation
Social media presence
Teaching and supervision
Involved in planning, implementing and teaching master level course "Operations Strategy" and assisted professors/university lecturers in several courses. Also has an experience of supervising theses at master level. His teaching interests include; technology and digital innovation management, entrepreneurship, and open and user innovation.
Recent professional educational training
HEInnovate "Train the Trainers" training in Brussels 2020.
Leading research project(s):
INNODIGI-driven inter-organizational network solutions
PizPub Leadership competencies and organizational change processes for Blockchain implementation (co-leader Sorin Dan)
Working research project(s):
Digitalisation Academy: Piloting and developing the Academy and creating a nationwide model (DA-PITO)
KvarkenSpaceEco: working with couple of WPs around capacity building, opportunity generation, new space innovation ecosystem and networking
Selected working papers
Shahzad, K., Dan, S., Holtkamp, P., Niemi, M.K. (2020). Managing change for open innovation: Towards a novel framework for exploring open collaboration in the digital age', Journal Article, In progress.
Shahzad K., Dan, S., Niemi, M.K., Shakeel, S. (2020). Addressing the issues of talent shortage and retention: A multiple case study approach. In progress.
Dan, S., Kalliokoski, J., Niemi, M.K., Shahzad, K., Shakeel, S. (2020). Talent retention policy in Europe: A systematic literature review and future research agenda', Journal Article, In progress.
Selected recent publications
Complete list of working papers and publications
Awards, prizes and honours
Rewarded a scholarship for excellent doctoral dissertation from Vaasa Aktia Foundation
Rewarded for scientific publications based on the quality classification system (Jufo level 3)/ABS level 3
Doctoral research scholarship awarded by Evald and Hilda Nissi Foundation Finland for the academic year 2017-2018
Attained travel funding from Foundation for Economic Education Finland in 2016 and 2019
Certificate of Scientific and organizing team member of the 11th ICIM conference, Vaasa, Finland
Public speaking and stakeholder engagement activities