Tommi Sottinen
Professor
PhD, Docent, Magister Terra Marique
School of Technology and Innovations, Mathematics

firstname.lastname@uwasa.fi
+358 29 449 8317
Yliopistonranta 10, 65200 Vaasa
Fabriikki F485
Office Hours:
Reception according to agreement

Download my contact information in vCard format.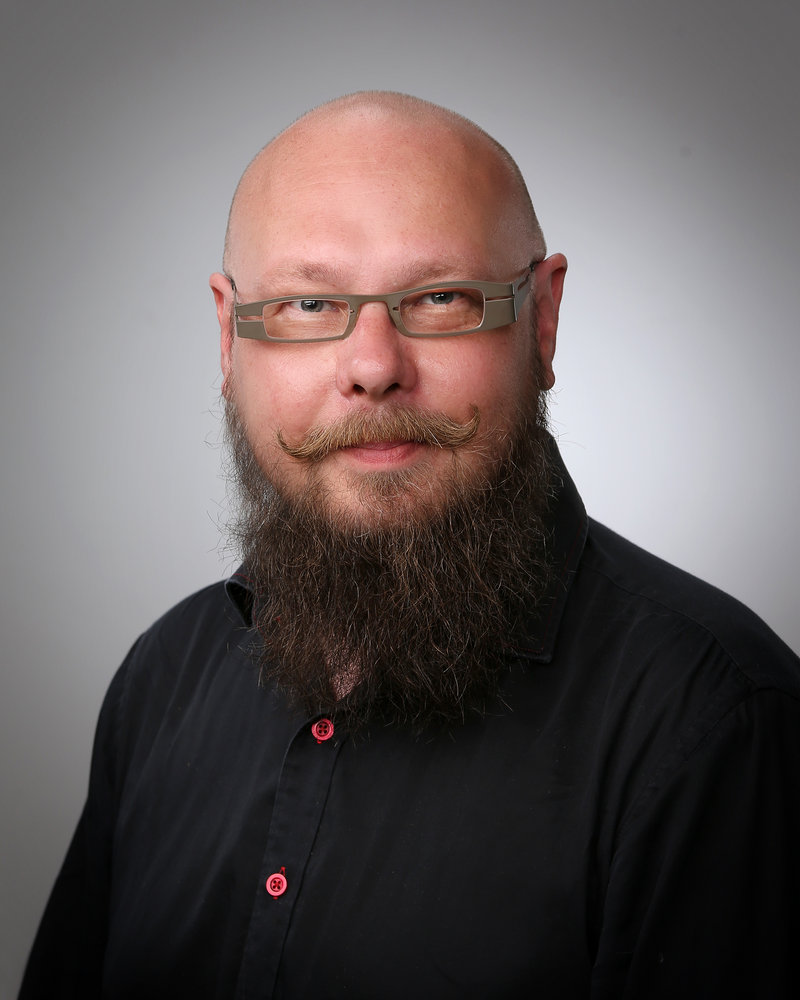 ---
Short Bio
Born 1973 (Hyvinkää), matriculation 1992 (Kouvolan Lyseon lukio), MSc in Stochastics 1998 (University of Helsinki), PhD in Applied Mathematics 2003 (University of Helsinki), University Lecturer of Financial Mathematics 2005 (University of Helsinki), Docent in Applied Mathematics 2006 (University of Helsinki), Associate Professor of Financial Mathematics 2007 (Reykjavik University), Full Professor of Business Mathematics 2008 (University of Vaasa).
For more details, see my CV.
Research
I am an applied mathematician, probabilist, and statistician. My research interests include fractional, Gaussian, self-similar, and quadratic variation processes; stochastic analysis; statistics for stochastic processes; stochastic simulation; mathematical finance; and financial engineering.
Some details of my research can be found in my
Recent Publications
2020
Sottinen, T. and Viitasaari, L. (2020) Prediction Law of Mixed Gaussian Volterra Processes. Statistics & Probability Letters 156, January 2020, 108594, https://doi.org/10.1016/j.spl.2019.108594
Azmoodeh, E., Sottinen, T., Tudor, C.A. and Viitasaari, L. (2020) Integration-by-Parts Characterizations of Gaussian Processes. Collectanea Mathematica, to appear.
Dufitinema, J., Pynnönen, S. and Sottinen, T. (2020) Maximum likelihood estimators from discrete data modeled by mixed fractional Brownian motion with application to the Nordic stock markets. Communications in Statistics - Simulation and Computation, to appear.
2019
Sottinen, T. and Viitasaari, L. (2019) Transfer Principle for nth Order Fractional Brownian Motion with Applications to Prediction and Equivalence in Law. Theory of Probability and Mathematical Statistics 98, 199-216.
Yang, X., Rasila, A. and Sottinen, T. (2019) Efficient simulation of Schrödinger equation with piecewise constant positive potential. Mathematics and Computers in Simulation 166, 315-323.
Lehto, S., Ernvall-Hytönen, A.-M. and Sottinen, T. (2019) Divisible Skylines: Exploring Least Common Multiples and Divisibility through Visual Art. Bridges 2019 short paper.

2018
Sottinen, T. and Viitasaari, L. (2018) Parameter Estimation for the Langevin Equation with Stationary-Increment Gaussian Noise. Statistical Inference for Stochastic Processes 21 (3), 569-601.
Rasila, A. and Sottinen, T. (2018) Yukawa Potential, Panharmonic Measure and Brownian Motion. Axioms 2018, 7(2), 28.
Sottinen, T. and Viitasaari, L. (2018) Conditional-Mean Hedging Under Transaction Costs in Gaussian Models. International Journal of Theoretical and Applied Finance 21, no. 2.
See http://lipas.uwasa.fi/~tsottine/research.html for a complete list my publications, talks, collaborators, and other research-related things.
Teaching
I typically teach Operations Research (ORMS1020), Decision Analysis (ORMS2020), and Probability and Stochastic Processes (STAT3120).

Here are some lecture notes I have written:
See http://lipas.uwasa.fi/%7Etsottine/teaching.html for more details on my teaching.