Apply for the Energy Academy mentoring program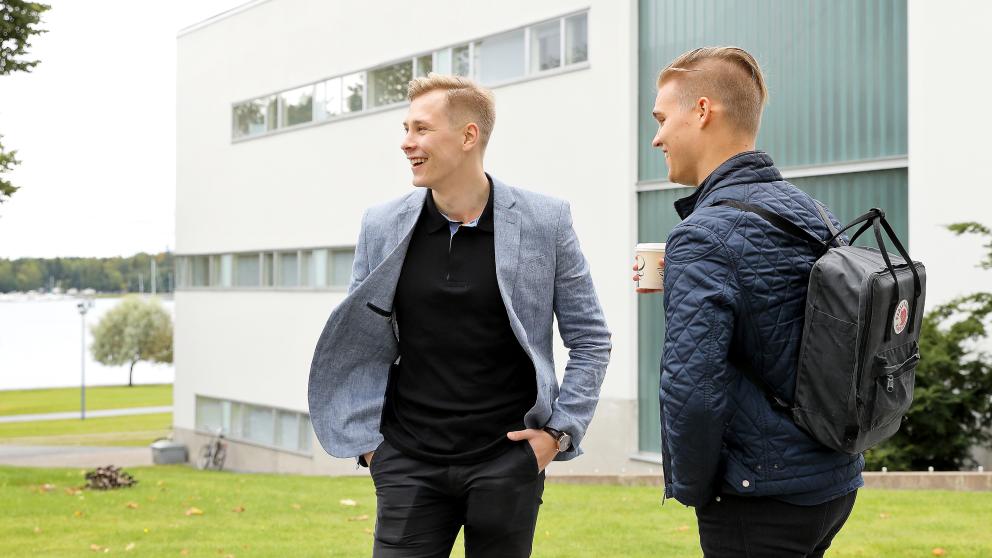 Join The Energy Academy mentoring program to develop your professional skills and competencies. The Energy Academy mentoring program starts in November 2021, and it is organized jointly with the region's higher education institutions. The companies and local organizations involved in the program include ABB Oy, Danfoss, Hitachi ABB Power Grids, City of Vaasa, Vaasan Sähkö and Wärtsilä Finland.
We are looking for promising talents and skilled students who will commit to the mentoring program and can develop themselves while studying before entering the job market. This mentoring program for students offers a unique opportunity to acquire new skills and knowledge in addition to growing your network to support future career opportunities.
Who are we looking for?
We are looking for students from various fields in different stages of their studies. Mentee selection is based on the received applications and the mentors' professional positions and backgrounds.
Mentoring goals
Mentoring is a key tool in development. The tacit knowledge and experience shared during the program will support competence development. The goal of the program is to support you in developing your skills and competencies for employment. The mentoring program will also develop your social skills, and you will gain more confidence. We greatly value the fresh perspective and experiences that students bring to the program. More specific mentoring goals will be defined together in the beginning of the mentoring process.
How to apply?
Please apply for the mentoring program by October 10, 2021. The mentoring program lasts approximately eight months. The mentoring sessions will be scheduled with your mentor.
Please complete this form and after that send your CV and a motivation letter to the following address
marika.kuusisto@hitachi-powergrids.com. Please tell us why we should choose you for the mentorship.
The interviews will be held during October.
Further information: Marika Kuusisto, marika.kuusisto@hitachi-powergrids.com, +358 50 335 8700.
Did you like the article?