The University of Vaasa recruited new Tenure track professors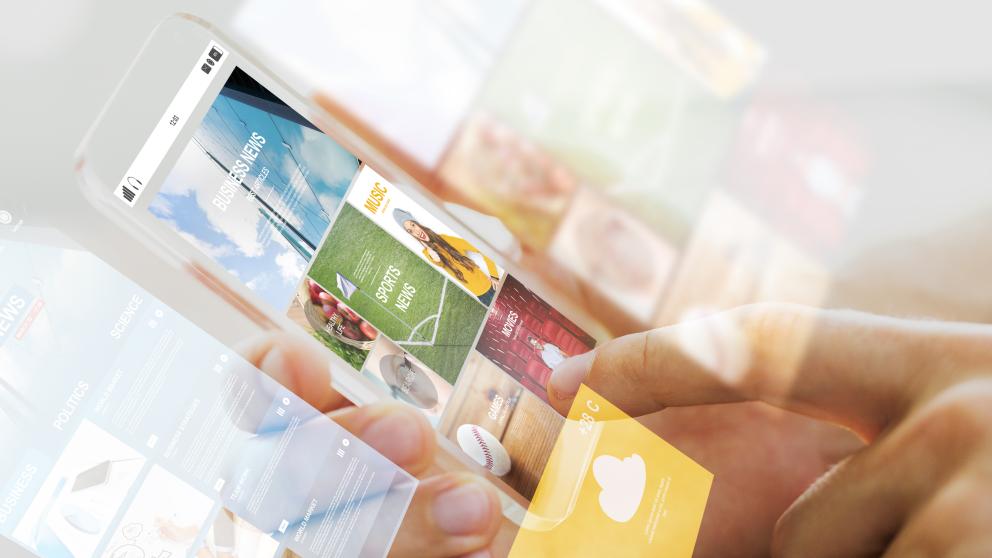 The University of Vaasa has strengthened its scientific research by recruiting new talented researchers for Tenure Track positions. Tenure Track is a career path for researchers that enables progressing through regular evaluations to the position of a full professor.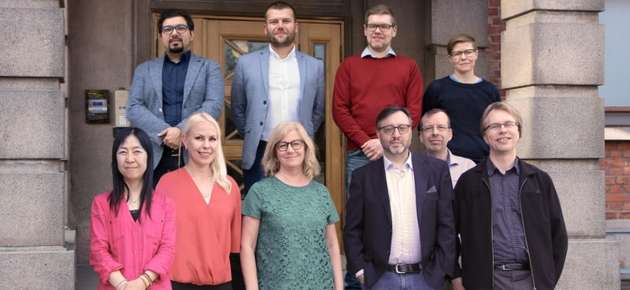 Data analytics and artificial intelligence
– I'm studying how data analytics can be utilised in the research and research topics of accounting. Machine learning methods, like deep learning, play a key role, says Mikko Ranta, new Assistant Professor of accounting.
– I find that my role is very multidisciplinary. You must be able to master very technical machine learning methods and at the same time keep track of the latest developments in business research, he continues.
Ranta's research is focused on the themes of the Digital Economy research platform. He says that he is involved in the new KvarkenSpaceEco project coordinated by the platform.
The project is also participated by Jani Boutellier, Associate Professor, AI for industrial applications.
– My field of expertise is adapting neural networks to embedded systems and mobile devices. I have an ongoing Academy of Finland project related to optimising neural network computing with respect to embedded systems and mobile devices. Another Academy project is set to start in January focusing on image-based positioning and, within my team, especially on its computational optimisation.
Retirement homes and public sector control
Catharina von Koskull is a new Associate Professor of marketing.
– I'm currently conducting research on how digitalisation affects the wellbeing of elderly consumers living at home and in hospices. I'm also interested in ethnographic research methods and ethnodrama where research findings are turned into a theatre performance.
According to von Koskull, curiosity and international connections motivate her to do research.
- And - although it might sound like an empty cliché – a sincere desire to make a difference or having an impact in terms of conducting relevant research with an aim of enhancing wellbeing for various consumer groups-especially those often left out in mainstream marketing research, she adds.
Niina Mäntylä, new Tenure Track Associate Professor of public law, in turn, wants to conduct research on public sector control.
– Digitalisation, privatisation and internationalisation demand new kinds of solutions for control. The topic also links to the whistle blowing thematics, which refers to internal and external systems for exposing misconduct. So far, the phenomenon has been studied only little from a legislative perspective.
Mäntylä says that she is looking forward to interesting research projects with national and international partners.
– In addition to my own research networks, the University's InnoLab research platform provides new types of multidisciplinary opportunities. Also on the teaching side, various new collaborations will start in administrative sciences next year and I'm excited to see them getting started.
Innovative digital finance
The new Assistant Professor of finance will be German-born Klaus Grobys, who defended his doctoral dissertation in 2014 at the University of Vaasa. University of Jyväskylä recently granted him the title of Docent (Adjunct Professor) in Financial Economics.
As a researcher, he is an expert in asset pricing, quantitative finance and digital finance. His research will focus on the following research themes: What are the risks and opportunities of using innovative digital financial markets for business renewals, how can we price new innovative digital financial assets, can we predict scam in those new digital financial markets and how can investors make use of blockchain technology to improve businesses and how can the government use blockchain technology to optimize public expenditures?
Focusing on the themes of the new research platforms
The other new Tenure Track professors of the University of Vaasa in addition to Grobys, Mäntylä, von Koskull, Boutellier and Ranta are Associate Professor of automation Petri Välisuo, Assistant Professor of digitalisation and business law Marika Salo-Lahti, and Associate Professor of industrial management Ahm Shamsuzzoha.
Other Tenure Track professoris recruited earlier are Associate Professor of management Rodrigo Rabetino, Associate Professor of communication studies Heidi Hirsto, Associate Professor of social and health management Pekka Valkama, Assistant Professor of flexible energy systems Miadreza Shafie-khah, Associate Professor of energy systems modelling Xiaoshu Lü, Assistant Professor of economics Jaana Rahko, and Associate Professor of internal combustion engines Maciej Mikulski.
Tenure Track researchers conduct research focused on the new research platforms (VEBIC, Digital Economy, and InnoLab) of the University in their respective Schools.
Did you like the article?