Dissertation: When a fitness class is not just an exercise – trademark boosts the fitness business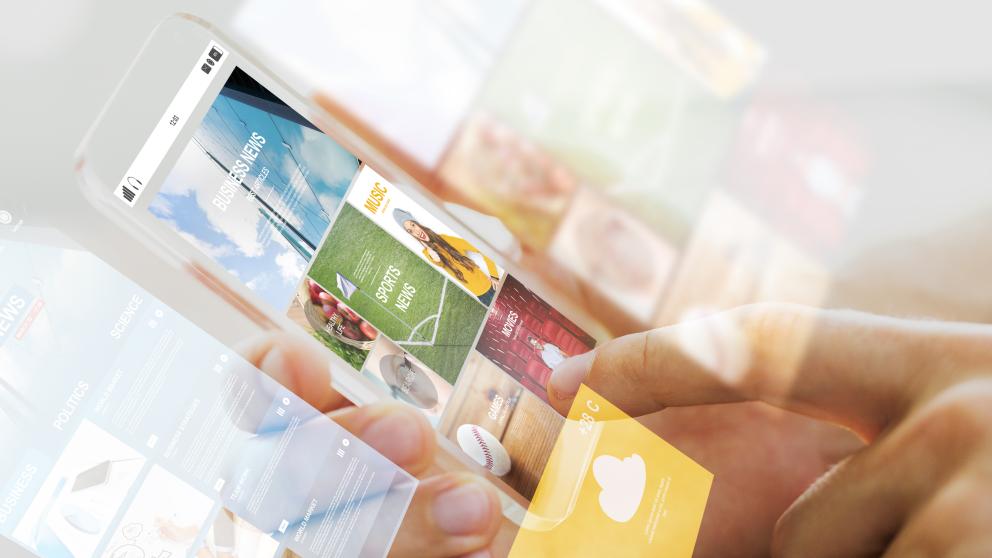 What is the difference between a regular fitness class at the local adult education centre, BodyPump by Les Mills, Zumba and Crossfit? The latter are internationally spread, known and professionally productised fitness services that are sold and marketed under trademarks. The trademarks are recognised even by many of those who prefer to do their workout outside gyms and fitness centres.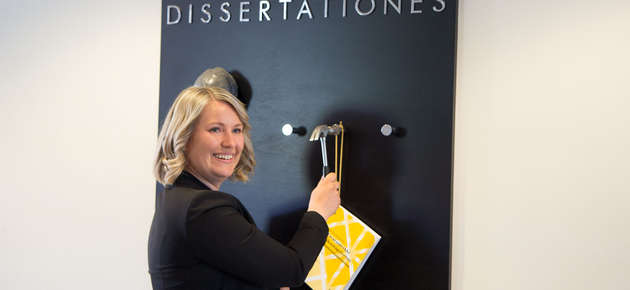 According to M.Sc. (Econ) Petra Sippola, who has done a doctoral dissertation on business law at the University of Vaasa, a distinctive trademark provides significant help in the productisation and commercial utilisation of fitness services. But protecting the content of instructed fitness services, like a step choreograph, with exclusive rights can be problematic.
Sippola found her way to the research topic through her personal experiences as an entrepreneur in the fitness industry. Sippola's economist background, in turn, helped her to recognise challenges and opportunities that a fitness industry professional may not pay attention to.
Fitness service needs productisation and a symbol protected by trademark
A trademark protects the sign, emblem or a logo used as the commercial symbol of an instructed fitness service. By nature, the services are immaterial and abstract. They are produced and consumed simultaneously. Fitness services need productisation and the symbol resulting from it in order to become concrete, purchasable products. The symbol of the service can be registered as a trademark but the same cannot be done for the content of the fitness service.
Sippola reports that professional productisation and international commercialisation are common phenomena in the field of instructed fitness services.
– Instructors who want to create their own step choreographs play second fiddle to an international multi-million business. The trademark should be considered already at the productisation stage of the idea if the originator is planning to personally utilise the idea. Competitors often imitate successful fitness services. Imitation is easy because the services have already been tried and tested on the fast-paced market, she reminds.
"Finnish entrepreneurs could learn from international services"
There are also other legal tools for strengthening a trademark. When a consumer associates a company's name, trademark and domain name to the same origin, competitors are likely to be not interested in a similar name or symbol. The more distinctive the created service and symbols are, the stronger the protection granted by a trademark.
– Finnish entrepreneurs could definitely learn from international services about productisation and utilising trademarks. But registering a trademark is not an end itself for an entrepreneur in the fitness industry; the ultimate interest of the entrepreneur is the financial utilisation of the protection and building a lucrative business. Yet a lucrative and international business is not possible without a trademark and the commercial protection it provides, says Sippola.
Further information

Petra Sippola, tel. +358 44 258 2583, email: petra(at)petrasippola.fi or petra.sippola(at)seamk.fi
Sippola, Petra (2019) Tavaramerkki liikuntapalvelun tuotteistamisessa – kun jumppa ei ole enää pelkkää jumppaa. Acta Wasaensia 422. Väitöskirja. Vaasan yliopisto. University of Vaasa.
Publication pdf: http://urn.fi/URN:ISBN:978-952-476-863-4
Petra Sippola was born in Porvoo, Finland in 1978. She completed her matriculation examination at Linnankoski Upper Secondary School in 1997 and earned her Master of Economics degree at the University of Vaasa in 2008. In her career, she has worked in sales and marketing duties, as a vocational teacher, and since 2009 as an entrepreneur in the fitness and wellness industry. Currently Sippola is working as a lecturer of entrepreneurship and business competence at Seinäjoki University of Applied Sciences. She lives in Isokyrö.
Public defence
The public examination of M.Sc. Petra Sippola's doctoral dissertation " Tavaramerkki liikuntapalvelun tuotteistamisessa – kun jumppa ei ole enää pelkkää jumppaa " will be held on Saturday 8 June 2019 at 12 o'clock in Seinäjoki (Seinäjoen Ammattikorkeakoulu, Liiketalouden ja kulttuurin yksikkö, Sininen auditorio F110). The field of dissertation is Business Law. The defence will be held in Finnish.
Professor Petra Sund-Norrgård (Hanken School of Economics) will act as opponent and Professor Vesa Annola as a custos.
Public display ("nailing") will be held on Wednesday 29 May 2019 at 15 o'clock (Tervahovi). After that the dissertation is available online: https://osuva.uwasa.fi/
Did you like the article?