Indian Ambassador visited the University of Vaasa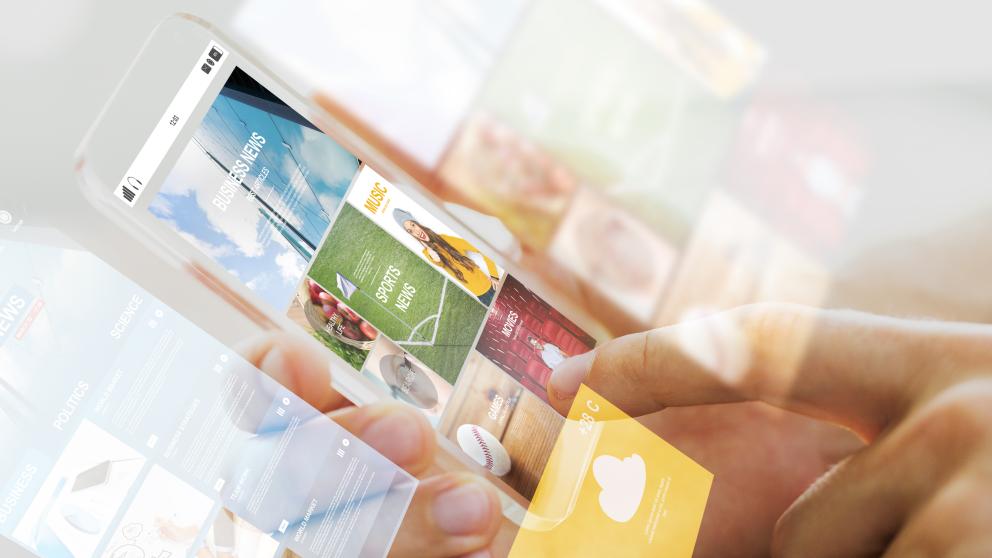 The Indian Ambassador Ashok Kumar Sharma visited University of Vaasa on Tuesday. He gave a speech on the current developments in India concerning higher education and business cooperation with Finland.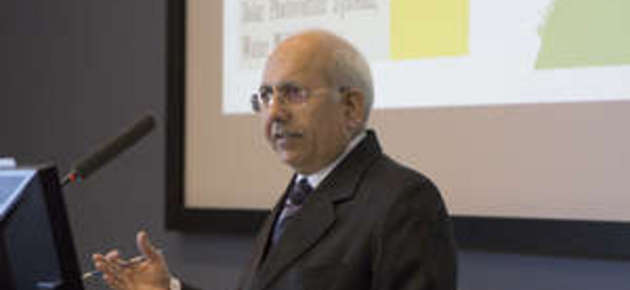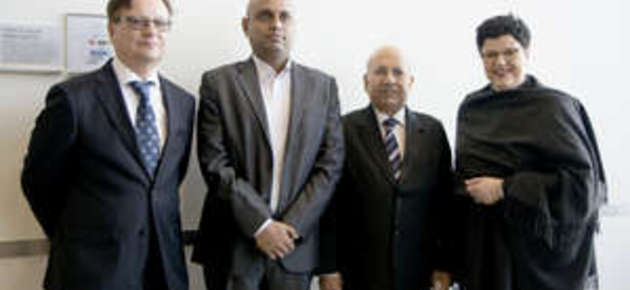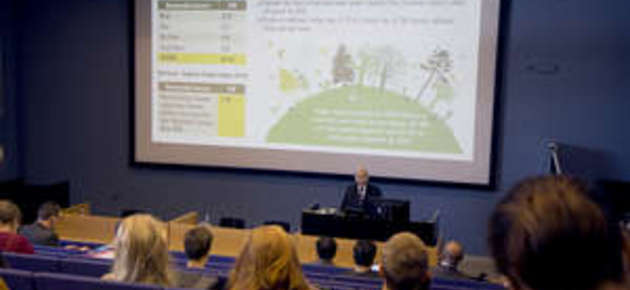 The Ambassador told about India's ambitious plan for renewable energy which could also bring opportunities to Finnish companies. India wants to reduce the use of fossil fuels and cut the emissions. India aims to reduce the emissions intensity per unit GDP by 33 to 35 percent below 2005 by 2030. It wants to increase the share of non-fossil based power capacity from 30 percent today to about 40 percent by 2030. India's target is to install 100 GW of solar power capacity and 60 GW of wind power capacity by 2022.
Martin Strand, CEO of Citec, Finnish engineering company and Business Development Manager for Middle East and Asia Shivanand Gannur from Wärtsilä gave comments for the Ambassador's speech.
Doctor Narashima Boopathi told about his doctoral study of Finnish business leadership in India.
India - Surging Ahead 1 (Ashok Kumar Sharma)
India - Surging Ahead 2 (Ashok Kumar Sharma)
Exports and foreign direct investments of Finnish firms to India (Jorma Larimo)
Citec and our operations in India (Martin Strand)
Wärtsilä in India (Shivanand Gannur)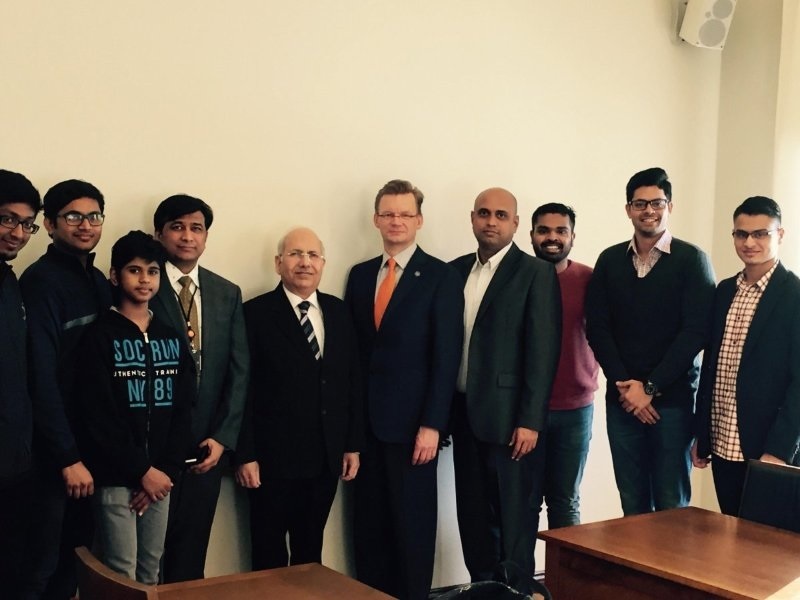 Ambassador of India to Finland Ashok Kumar Sharma visiting the University of Vaasa on Tuesday. Rector Jari Kuusisto and the Indian community of students, researchers and expats in Vaasa were happy to get together for the occasion. Photo: Francesca Cucinotta

Did you like the article?