Dissertation: Bureaucratic ambition drives decision-makers to make zero decisions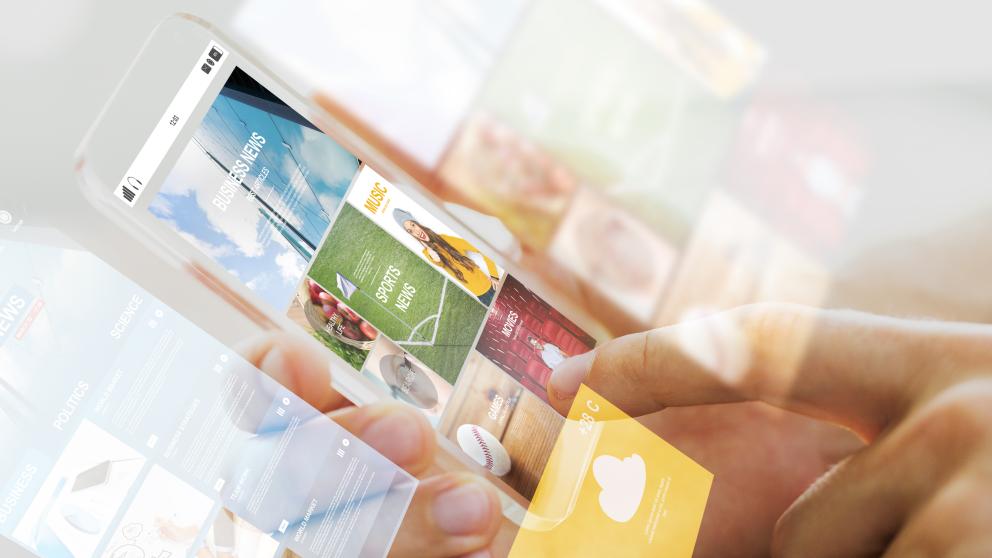 Decision-makers are prepared to make entirely meaningless decisions on account of their own bureaucratic ambition, reveals Tapio Alho's doctoral dissertation in Industrial Management.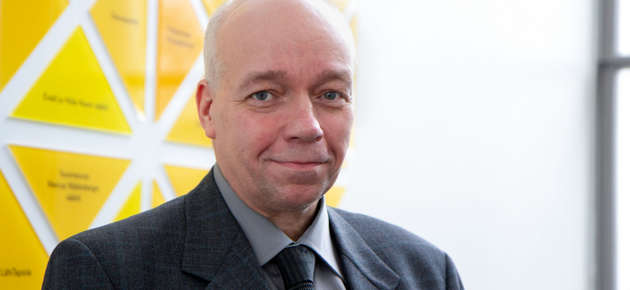 – In the organisations included in my research, decision-makers were prepared to make pointless decisions as long as these decisions speeded their own career progression. They were prepared to make zero decisions also when they wanted to leave their mark or were trying to make a name for themselves, says Alho, who will defend his doctoral dissertation at the University of Vaasa on 3 March.
Decision-making is often studied in terms of an organisation. Modern decision-making may also be considered as collective and consensus-seeking. But in most cases, are decisions still made by an individual? The subject fascinated Alho.
­­­– I was interested in people's everyday thinking and how people produce conclusions about themselves and their environment.  My research focused on personal thinking, which is based on each individual's unique worldview, or cognitive map. I wanted to find out what it is about, how conclusions are drawn, and how personal thinking influences individuals' decision-making, says Alho.
Alho became enthusiastic about undertaking a doctoral research programme and this research topic while he was teaching at the National Defence University from 2004 to 2011. After having been mustered out in the Finnish Defence Forces' reserve, Alho moved back to his home town of Vaasa and started his doctoral research under the supervision of Professor Josu Takala.
To support the comprehensive theoretical element of his work, Alho collected two sets of empirical data, interview material and survey material. He carried out semi-structured interviews with decision-makers at the National Defence University and conducted a survey with decision-makers in an international export company and a public sector administrative body.
Personal thinking is exploited to ensure success in a working community
­– Personal thinking relies on heuristic reasoning, whereas universal thinking relies on logical reasoning. In heuristic reasoning, a person creates alternatives which are meaningful to the person, fit his or her own worldview, and are viable, whereas machine thinking, which in the research represents universal thinking, considers all possible alternatives even when they are senseless for an individual, Alho explains.
According to Alho, personal thinking occurs within the limits of individual rationality and observes "the necessity of individual subjectivity." This means, as stated by Alho, that through personal thinking, individuals make every effort to succeed in the current socio-cultural environment, such as a working community.
– People produce and exploit conclusions about the working environment to look after their own interests. They lobby and manipulate, Alho describes.
The research reveals that in turn, social pressure within the working community also influences decision-making. Decision-makers may, for example, make generally accepted decisions to keep the working community happy.
­– They resort to flattery and adapt their own decision-making so as not to violate accepted norms.
People do not often analyse or reflect on their own decisions, nor are they aware of metacognitive processes, which control their thinking, reasoning and decision-making. Through his research, Alho hopes to increase people's understanding of the subject.
­– It is extremely important to become aware of the preconditions of one's own thinking and thereby one's own goals and aspirations in the organisation.
Public examination
Tapio Alho's doctoral dissertation in the field of Industrial Management, "Persoonallinen ajattelu päättelyssä ja päätöksenteossa," will be examined on Tuesday, 3 March 2020 at 12 pm in the Nissi auditorium of the University of Vaasa's Tritonia Academic Library.
Professor Pekka Kess (University of Oulu) and Docent Henry Sivusuo (National Defence University) will act as opponents and professor Josu Takala as custos.
Further information
Tapio Alho, tel. +358 45 677 0402, tapio.alho(at)gmail.com
Alho, Tapio (2020). Personal thinking in reasoning and decision-making. Acta Wasaensia 440. Doctoral dissertation. The University of Vaasa.
Publication in pdf: http://urn.fi/URN:ISBN:978-952-476-904-4
Details of the doctoral candidate
Tapio Alho was born in Vaasa, Finland, in 1965. He passed the matriculation examination at the Vaasa general upper secondary school in 1984. He completed an Officer's degree at the National Defence University in 2003 and the Senior Staff Officer course in 2007. He undertook post-graduate studies at the National Defence University, University of Helsinki, and University of Vaasa from 2008 to 2011.
Alho has made his career working in the Vaasa Coastal Artillery Battalion and Coastal Artillery School, the Naval Academy, and the National Defence University, where he was teaching. Before having been mustered out in the reserve Alho was a naval defence officer at the Southern Finland Military Province HQ and the Guard Jaeger Regiment during 2011–2017. He currently lives in Vaasa and works at Wärtsilä on gate security.
Did you like the article?