Dissertation: Heat pumps divide people on online discussion forums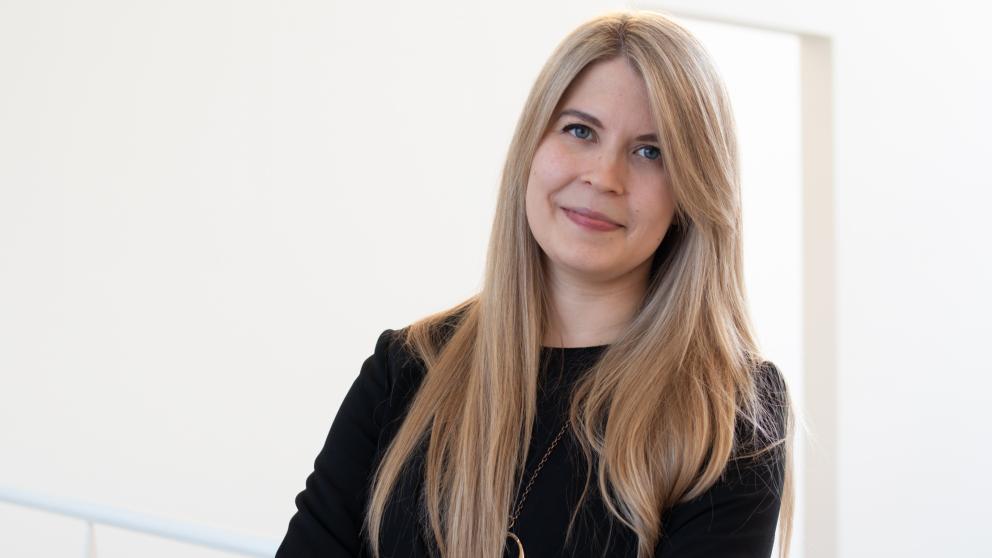 According to Eveliina Salmela's new dissertation, it is possible to gain useful information through online communities, provided that the message is correctly formulated and polite, and the person presenting the question is willing to contribute to the community. The study provides new information on the ways in which users of heat pumps utilise online discussion forums to find answers to a variety of questions.
"If the community does not require authentication, the threshold for asking for advice is lower but the answers can be less reliable, and the risk of harassment and provocation increases," says Salmela, who will be defending her thesis on Friday 10 December.
Salmela's dissertation in the field of Communication Studies examines online discussions regarding practical day-to-day technological issues and choices. The research material consisted of 300 message threads collected from two Finnish discussion forums.
The web is now an essential part of our lives and interactions with other people: it is used to find information and assistance, and to create and maintain relationships. Online communities and discussion groups forming around highly-specialised topics is a typical feature of online culture. Ideally, online discussions provide a collective means of producing, exchanging and building knowledge, and solving problems.
A fact-based topic online can be a fount of knowledge but also a source of dispute
On the internet, people tend to gravitate towards likeminded company and look for support for their own lifestyles, opinions or choices. Online communality is usually more based on mutual interests than geographical location or familial relationships. This often leads to what is referred to as 'polarisation,' i.e. the escalation of opinions on the internet.
As such, it is typical of online discussion culture that many seemingly fact-based topics, such as heat pumps, may spark extremely heated discussions that divide those engaged in them. On the other hand, many of the discussions impress with the amount of knowledge and expertise shared by the most committed participants, who invest a lot of time and effort in the process.
Communality also plays an important role in the online discussions about heat pumps, and it is key to understand the discussion culture of each respective online community before posting anything, if you intend to receive useful answers to your questions. In addition to factual information, the heat pump discussions contain other elements, such as humour that is derived from the devices and gender stereotypes and that is only apparent to those who have been following the discussions for some time.
Knowledge based on personal experience and subjective opinions are accentuated online. The longest discussions often materialise around a highly-divisive topic.
Anonymous posters focus on opinions, registered users lean towards facts
Interaction in the online environment is also impacted by the anonymity, i.e. namelessness or unidentifiability, it enables. In discussions related to heat pumps, anonymous posters tend to present their own views and opinions more often and focus on discussing things connected to the moment of purchasing a heat pump. If the posters are required to register, the responses tend to focus more on facts and there is more dialogue between the person who presented the question and those responding to it than when the discussion is wholly anonymous.
The results of the study can also be applied to finding and sharing information related to other topics online. As regards the discussion around heat pumps, the results also indicate that, at least in the Finnish online communities examined, the participants in the discussions about buying heat pumps would appear to focus much more on economy, mastery of the technology and ease of use than environmental issues and concerns about climate change, for example.
.
Doctoral dissertation
Salmela, Eveliina (2021) "Ajattelin kysyä palstan asiantuntijoilta ennen kääntymistä lipevien myyntimiesten puoleen." Erikoisalaan liittyvien neuvojen ja tiedon pyytäminen verkkoyhteisöissä. Acta Wasaensia 469. Väitöskirja. Doctoral dissertation. Vaasan yliopisto. University of Vaasa.
Publication pdf: http://urn.fi/URN:ISBN:978-952-476-985-3
Public defence
The public examination of MA Eveliina Salmela's doctoral dissertation "Ajattelin kysyä palstan asiantuntijoilta ennen kääntymistä lipevien myyntimiesten puoleen.": Erikoisalaan liittyvien neuvojen ja tiedon pyytäminen verkkoyhteisöissä" will be held on Friday 10.12.2021 at 12 at the University of Vaasa, auditorium Nissi.
Participation for the event is also possible online: https://uwasa.zoom.us/j/67838094483?pwd=NDBXMGJpMnRyUmpldGZtUzIranpjQT09
Password: 321047
Associate Professor, Docent Sanna-Kaisa Tanskanen (University of Helsinki) will act as an opponent and Professor Merja Koskela as custos. The defence will be held in Finnish.
At all public events held indoors at the university, such as public examinations of doctoral dissertations, a COVID-19 passport is required of outside participants over the age of 16. This does not apply to our staff. Read further instructions on the university's website.
Further information
Eveliina Salmela, tel. +358 29 449 8530, email: eveliina.salmela@uwasa.fi
Eveliina Salmela was born in Kauhava in 1985. Salmela, who now resides in Vaasa, graduated from Kauhava Upper Secondary School in 2004 and gained a master's degree in 2011 at the University of Vaasa, majoring in Communication Sciences. Alongside her postgraduate studies, Salmela has worked as a lecturer of Communication Sciences at the University of Vaasa. She currently serves as a project researcher for the Decarbon-Home research project funded by the Strategic Research Council of the Academy of Finland. The aim of the multidisciplinary project is to promote a fair and sustainable shift in construction and housing towards low-carbon solutions. From the perspective of Communication Sciences, the project's focuses include the ways in which climate-wise living is talked about online and how the practicalities of living emerge in related discourses.
 
Did you like the article?