Nyyti News 3/2023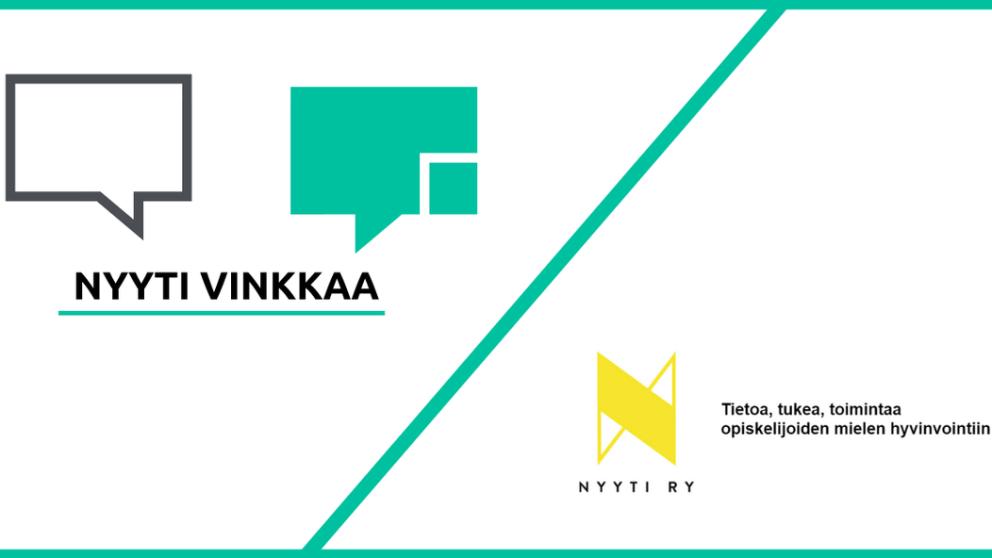 Loneliness currently affects a large part of students.
Every fourth student experiences harmful loneliness. More than half of those completing their studies in higher education say that the feeling of loneliness has increased. The feelings of loneliness increased among majority (63%) of students during the corona period.
In 2021, The Finnish Student Health and Wellbeing Survey (KOTT), about 24% of university students said they felt lonely. Compared to the 2016 survey, the number has increased by approximately 14 percentage points. The growth has been tremendous. Almost a third of the students also stated that they do not feel that they belong to any student group. This number is also increasing. The corona pandemic contributed to increase of the loneliness experienced by students, but, already in the past, loneliness has been a significant challenge affecting students.
At Nyyti, students' loneliness is taken seriously. With our Yksinäisyystyö korkeakouluissa -project (writer's translation: Loneliness work in higher education project), we strive
to reduce students' loneliness with peer group activities

78% of those who participated in the groups experienced a decrease in loneliness immediately after the group ended, and loneliness of 89% of those who participated in the groups, continued to decrease 2 months after the group ended.

to reduce the harmful stigma associated with loneliness
to strengthen the awareness of those working with students about

the loneliness experienced by students,
the ability to recognize loneliness and
the ability to support students in loneliness issues

to lower the threshold for students to seek support for issues of loneliness
to create opportunities for students to get support for loneliness close to themselves, from within their own college.
In the spring of 2023, both students and those who work with students are supported in the Loneliness work in universities project. Read more in this newsletter!
In this newsletter, we also tell you about Nyyti's activities in March. So keep reading this newsletter and you'll know what's coming.
You can find the most up-to-date information about our activities on Nyyti's pages on Instagram, Facebook, LinkedIn and Linktr.ee, as well as on Twitter and Tuudo, and of course on Nyyti's website.
Nyyti's Chat
Check out Nyyti's Chats' themes below and mark interesting themes in your calendar! By clicking the chat title you get more information about the chat (opens in a new window).
From time to time, the chats will include interesting expert guests to enrich the conversation. However, peer support from a student to a student is our main goal in every chat!
Klikkaamalla chatin otsikkoa näet chatin tarkemman kuvauksen (linkit avautuvat uuteen ikkunaan). Tule mukaan keskustelemaan!
COMING CHATS IN ENGLISH ON TUESDAYS FROM 6 TO 8 PM:
More information about chats on our website.
Support offered in Finnish
Webinars held in Finnish
Webinar for students: Self-criticism and compassion in studies on March 21, 2023 - More information on Nyyti's website in Finnish (The link opens in a new window.)
Support for loneliness in Finnish
Two-way conversation support for loneliness and Loneliness in mind peer groups More information on Nyyti's website in Finnish (The link opens in a new window.)
Students' Mental Health Day
Student Mental Health Day is celebrated every spring. This year, the day is Wednesday, April 19. and the campaign lasts the whole week of the 16th.
Students' Mental Health Day is a campaign day organised by the Student Wellbeing Network. During the day and campaign related students' mental health situation is highlighted and everyone is encouraged to act to promote students' mental health. The campaign is coordinated by Nyyti ry.
This year's campaign theme is moderation. You can participate in the campaign by organising an event related to the theme, by making your own social media communication, or by implementing some small-scale act that promotes mental health in your own or the study community's everyday life. The campaign is intended for all those studying in universities and at upper secondary level, professionals who work with students, and others interested in the subject area. So, the campaign is for everyone!
You can find the campaign pages here (At the moment, the pages are still waiting for an update and the link opens in a new window.). As spring progresses, the website will be updated with the campaign's material bank, which you can use as you wish.
More information
Tommi Yläkangas
Specialist, influencing
tel. +358 50 366 7786
tommi.ylakangas(at)nyyti.fi
Did you like the article?