Dissertation: Responsible public management is paradoxical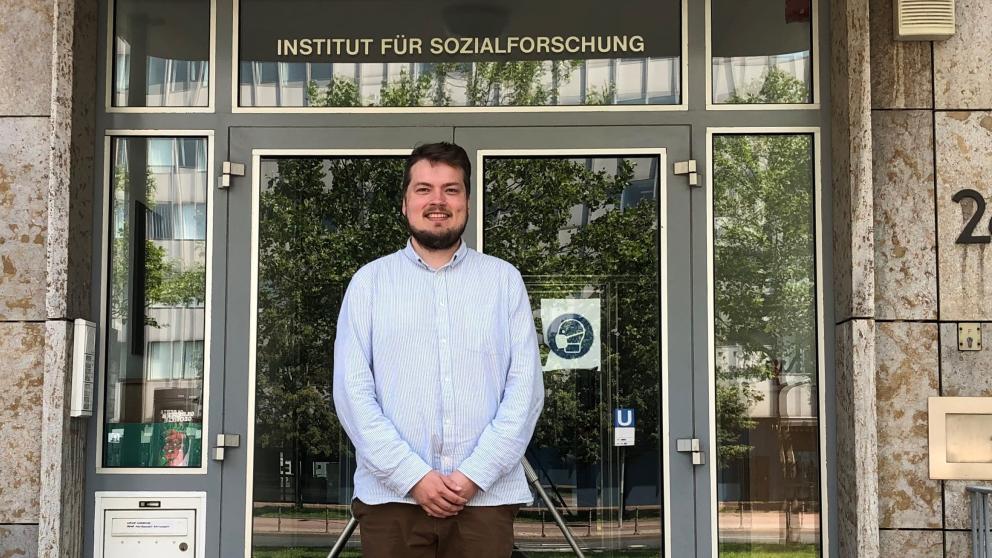 Citizen trust in governance has not increased, although several European countries have sought responsible public management, for example by creating new ethical rules. According to Jari Autioniemi's dissertation, more attention should be paid to democratic practices in governance.
Administrative doctrines form a paradoxical picture of the responsibility of public management, according to Jari Autioniemi, M.Sc.
– The topic has become more and more extensive and difficult to manage.
The public manager is thought to be obedient and ethical and drive the public interest. On the other hand, the manager is also expected to pursue strategic gain and self-interest.
– In this case, the activity can be justified from one administrational doctrine, and criticized from another, says Autioniemi, who will be giving his public defense at the University of Vaasa on September 3.
In the dissertation, the administrative doctrines influencing the responsibility of public management are bureaucracy theory, New Public Management (NPM) and New Public Governance (NPG). In the study, the forms of responsibility in administrative doctrines are assessed by applying communicative action theory by Jürgen Habermas.
Citizen trust in administrations has not increased
Over the last couple of decades, European administrations have devoted significant amounts of resources to raising ethical standards. However, citizen trust in the administrations has not increased. Instead, many indices show that several administrations are moving towards bad rather than good governance.
According to the dissertation, the situation may be the result of a focus on efficiency and the forgetting of democratic principles. For example, the pursuit for efficiency alone will not be able to meet the challenges of democratic backsliding, inequality and politicization.
– There is a need for more democratic practices in governance, Autioniemi states.
The forms of responsibility in administrative doctrines
In bureaucracy theory, responsibility is mostly about compliance. This can undermine the individual sense of responsibility. Compliance is based on top-down communication, which can lead to regulations, which can begin to live their own lives even if there is no practical need for them.
New Public Management is based on accountability for results. The doctrine arose in part from a critique of the bureaucratic theory. However, accountability for results can make it difficult to provide services to citizens in a responsible way. This is the case, for example, in a situation where the manager cannot monitor or control outsourced services effectively.
New Public Governance is a doctrine that believes that collaboration in networks increases the legitimacy of public institutions. However, the principles of communication vary from network to network. Networks can also be managed opportunistically.
– In networks accountability relationships can be vague. This raises the question of who is ultimately responsible for something, Autioniemi says.
The dissertation brings understanding to public managers
Jari Autioniemi's dissertation is based on abductive analysis and traditional literary research, which is critical and commentary in nature. The source material of the research comprises scientific articles, monographs, edited volumes and domestic dissertation research.
The dissertation provides an opportunity to understand what kind of practical organizational and management arrangements are required to implement and support responsibility. For this reason, the dissertation is useful for public administration managers, administration developers, and researchers alike.
Dissertation
Autioniemi, Jari (2021) Vastuullinen julkinen johtaminen: Hallinto-oppien kommunikatiivinen arviointi. Acta Wasaensia 464. Väitöskirja. Doctoral dissertation. Vaasan yliopisto. University of Vaasa.
Public defense
The public examination of M.Sc. Jari Autioniemi's doctoral dissertation " Vastuullinen julkinen johtaminen: Hallinto-oppien kommunikatiivinen arviointi" will be held on Friday, Sept 3, 2021 at  noon. The public examination will be organised online:
https://uwasa.zoom.us/j/65597974333?pwd=Qjk5S2wxODhISmpWdGV6ZGovRXZXQT09
Password: Autioniemi
The field of dissertation is Public Management. The defence will be held in Finnish. Professor Eija Vinnari (Tampere University) will act as opponent and Professor Esa Hyyryläinen as a custos.
Further information
Jari Autioniemi, tel +358 29 449 8127, jari.autioniemi(at)uwasa.fi
Did you like the article?