University of Vaasa aiming to increase its number of international doctoral candidates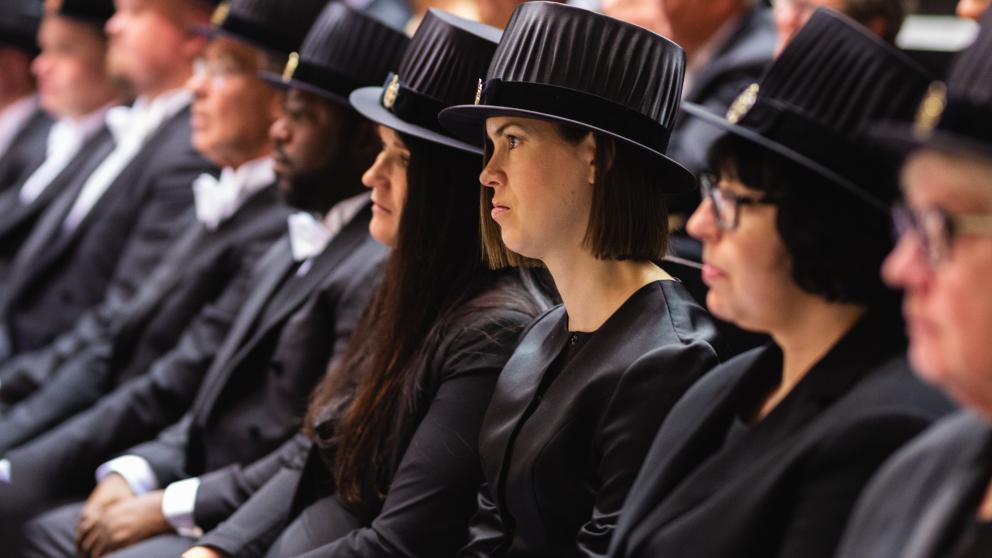 The University of Vaasa's goal is to be an internationally influential university of science that attracts an increasing number of students from abroad. This is also reflected in the recruitment of doctoral candidates for postgraduate studies: good foreign applicants are awarded funding for doctoral studies.
Internationalisation is the lifeblood of universities as the Finnish population alone is not sufficient to maintain the current level of university activity. In an interview with the Finnish Broadcasting Company at the end of September, Rector Jari Kuusisto predicted that, in 10 years, at least 35% of students at the University of Vaasa will come from somewhere other than Finland.
This is also being reflected in the recruitment of doctoral candidates. Already the proportion of non-Finnish doctoral candidates is high. For example, of the doctors that graduated last year, 40% were of foreign background. There are currently around 300 active postgraduate students at the University of Vaasa, more than a quarter of whom are non-Finnish citizens.
Attracting capable foreign researchers to Finland is also very much in line with the objectives of the Finnish government. That is why many Finnish universities – the University of Vaasa included – have received money from the state for Finland Fellowship funding for doctoral candidates.
– This funding is open to postgraduate students from outside the EU and EEA countries who apply for and are admitted to the university's doctoral programme, says Niklas Lundström, Coordinator of the Graduate School of the University of Vaasa.
The University of Vaasa has Finland Fellowship funding for six doctoral candidates open for applications. The selected candidates will receive a paid employment contract at the University of Vaasa for the first two years, and financial assistance will be given for any relocation costs.
– The purpose of the funding is to attract top-class talent to settle in Finland, Lundström adds.
Each year, there are two rounds of admissions for the doctoral programmes at the University of Vaasa. Last spring, a record 150 people filed applications for the programmes. The autumn round of admissions closes next week and, as in previous years, seems to be very popular. The university is particularly happy that the Ministry of Education and Culture has increased the target of doctoral degrees per year to 25 for the next four-year period.
In the doctoral programmes of the University of Vaasa, it is possible to do business studies, technical sciences or social sciences. Postgraduate students can become Doctors of Science in Business Administration, Economics, Technology, Administrative Sciences or Philosophy.
Further information about the doctoral programmes:
Coordinator Niklas Lundström, Graduate School of the University of Vaasa
Tel. +358 29 449 8381, niklas.lundström@uwasa.fi
Vice-Director Virpi Juppo, Research Services and Graduate School, University of Vaasa
Tel. +358 29 449 8111, virpi.juppo@uwasa.fi
Did you like the article?