Renovation of Luotsi Begins This Week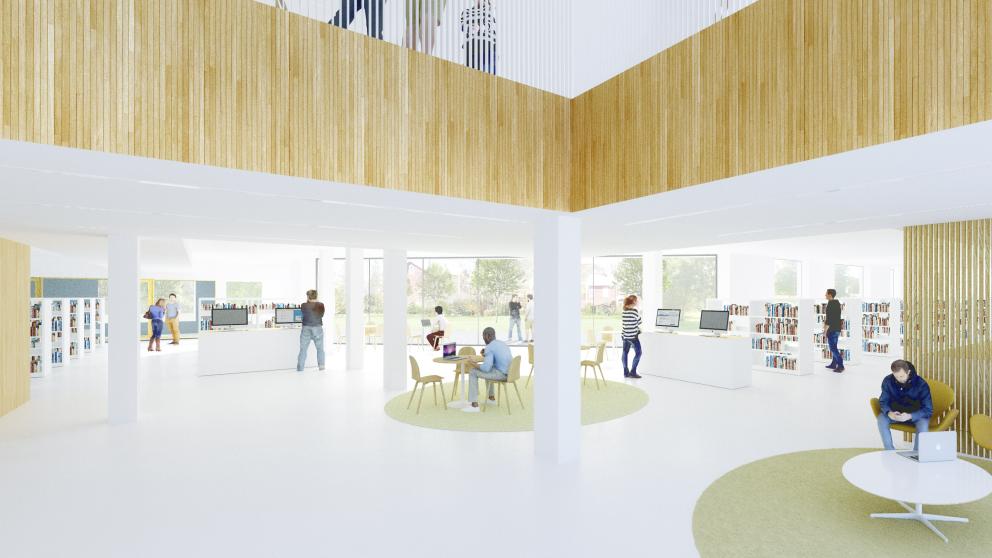 Campus development is advancing at a rapid pace and improvements will soon begin to show on campus. Next, the renovation of the Luotsi building will begin, the plans for which have now been officially approved. In this article, we will tell you more about the future site and the practical impact of the construction work on life on campus.
The renovation of Luotsi was kicked off on 15 October, when the board approved the renovation plan. The academic library of the future will be housed in the building. 
Already this week, a construction site will be built on campus. Access to the construction site is prohibited. We will keep you updated on the situation through the student's news and the Campus Development website. By following these channels regularly, you will stay up to date.
The construction site mainly affects moving about in the outdoor areas of the campus, as the Luotsi building has been empty for a long time.
– We are finally able to move our campus development project to the stage in which plans will come true with the first implementation phase. At the same time as the construction work commences, we are also returning to the campus. Safety is key in both. Safety is also a common thing for all of us on campus. The instructions and signs must be followed, says Harri Salmela, Director of Finance at the University of Vaasa.
How does the construction site affect the campus?
The car park for staff behind Luotsi will be out of use for the duration of the construction
The bike racks in front of Tervahovi will be moved to other bike parking locations
The car park for students in front of Tervahovi is in use during construction except during large transportations of goods which are always communicated separately
 
If you want information on the development of the project to your email, you can subscribe to notifications from Messi by selecting campus development from the topics. Please see the instructions: subscribing to email notifications from Messi.
If you have any questions about the project, please get in touch at kampushanke@uwasa.fi   
 
Did you like the article?