The outgoing board challenges students to participate to the fundraising campaign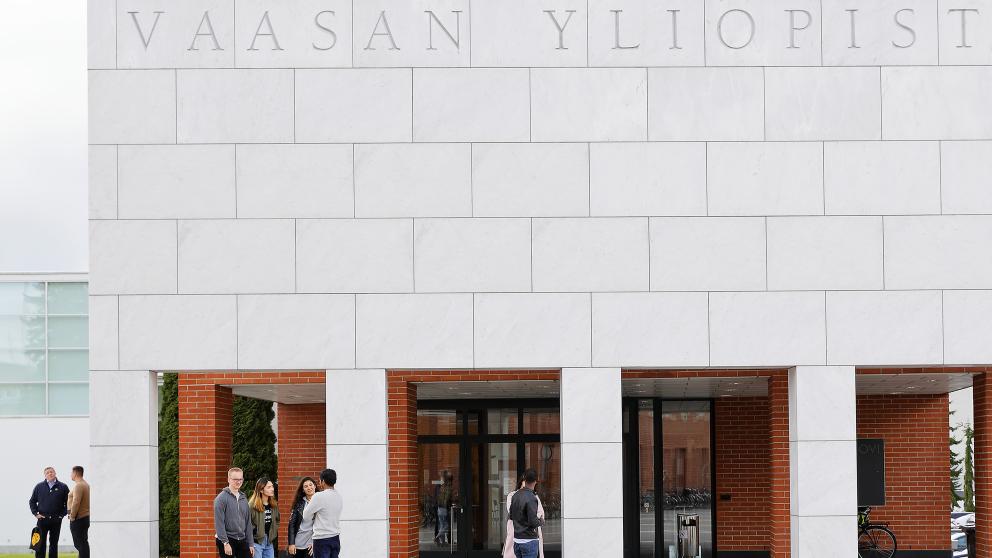 The challenge campaign in support of the University of Vaasa received an impressive opening when the board of the university donated 13,200 euros to the ongoing fundraising campaign in honour of the end of its term. The board also decided to challenge others to support the University of Vaasa by donating or speaking out on behalf of the fundraising campaign.
The board challenges students to tell about the fundraising campaign to family, friends and colleagues, to lobby on behalf of the university and to give tips on potential donors to approach.
– Although as members of the board, we naturally work for the university, our donation shows that our position on the board has been more than just work for us. We want to do our part to ensure that the independence of the University of Vaasa is maintained in the future. Now that our term is coming to an end, the responsibility for raising funds will also be transferred to the new board - we thank all parties for the past years and wish the new board every success, says Johnny Åkerholm, the chair of the board of the University of Vaasa.
Besides the students, the outgoing board challenges the new board and university collegium and the staff of the university.
Alongside its own performance, the success of the University of Vaasa is increasingly based on the contribution of alumni, friends and supporters. The pathways to success are built through collaboration. The funds raised as donations accumulate capital, and the University of Vaasa uses its returns to develop research and its effectiveness as well as education.
Even the smallest donation is significant. Each euro donated to the University of Vaasa by 30 June 2022 may yield up to 2.5 euros of matched funding from the Finnish Government. Private donations of 850–500,000 euros are tax-deductible in Finland, and for corporations, donations of 850–250,000 euros.
Donating is easy. Please see the instructions on our website: uwasa.fi/fundraising
Further information on the fundraising campaign:
Liaison Director Harry Linnarinne, harry.linnarinne@uwasa.fi, tel. +358 29 449 8705
Did you like the article?