Nyyti News 1/2022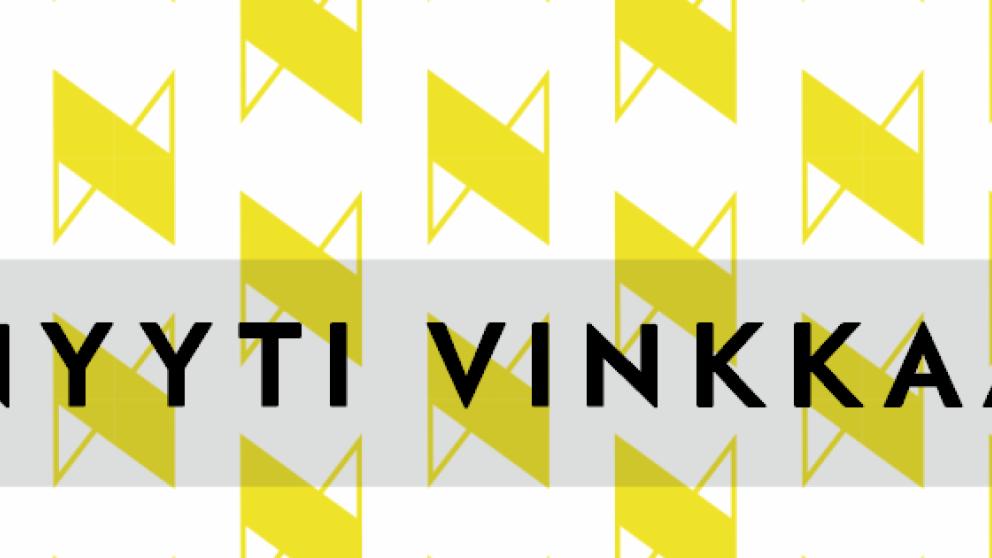 With the new year, our focus is on the future of study or work and our own everyday life. What does that everyday life look like? Stress, anxiety and excitement or enthusiasm, joy, and hope? Or something in between?
Everyday life, which looks like us, is the most important foundation of our wellbeing. How smooth and balanced everyday life is affects on our how we consider our everyday wellbeing to be. Everyday doesn't have to be a boring drill or a struggle that takes strength. Everyday life can be meaningful and look like you - feeling good comes from a life which looks like you.
Each of us can make our daily lives pleasing to ourselves, even with small actions and changes. You should start by thinking about what you need to be able to do well, as realised needs will increase your wellbeing.
It's important to think about what I need to feel good. What works well for me in everyday life? Where can I get strength? Thus, at the beginning of the year, it is a good time to stop by these questions and direct everyday life towards a life that looks like your own.
Read more about identifying your own needs and building meaningful everyday life from our Learn Life Skills site.
When you are well, you are better able to pay attention to those close to you and ask them the important question, "How are you?".
Follow our activities on Instagram, Facebook, Twitter, Tuudo and of course on our website.
Students' mental health is in a state of emergency
The mental illness of higher education students has increased sharply. The proportion of people experiencing mental health problems is now more than 50 per cent, according to the results of The Finnish Student Health and Wellbeing Survey (KOTT) conducted by the Finnish Institute for Health and Welfare (THL).
Read more about the results of the study on THL's website.
County election and mental health
Will there be a therapy guarantee? Are low-threshold mental health services available? Are student welfare services easily available as local services? Does your area invest in mental health?
The county election will decide on all the above and many other issues related to mental health.
So, it is worth voting for! Please, give your vote for mental health too!
Nyyti´s chats
The new year brought a new platform for Nyyti chats or actually Nyyti Chats went back to the NinChat platform that those who have been involved in our chats for a long time may remember. You will find Nyyti's group chat on our website in the future.
Come up with a nickname for yourself and join the conversation!
Nyytis chats in English live on Tuesdays from 6 to 8 p.m. Participation in the chats is free of charge and anonymous. They also do not require prior registration. Click on the name of the chats in January to see a more detailed description of the chat. Descriptions of other spring chats will be available after a while.
Tue 25th January: How to find relationships at the beginning of studies?
Tue 22nd February: How to cope?
Tue 22nd March: Time management in studies
Tue 19th April: Self-criticism and sense of insufficiency
Tue 17th May: Can I find my position in working life?
Tue 14th June: How can I find my strengths?
mielenTEKoja-one-to-one-chat is open!
Would you like to chat, but there are terrible queues everywhere? mielenTEKoja-chat is open on Thursdays from 5 pm to 7 pm and ready to ponder with you any stumbling blocks or everyday problems in student life. You can come and talk without any problems!
In chat, you can get peer support since the peers, who are in charge, are ie university or university of applied sciences students trained for the task. The chat works on a drop-in basis. It is completely free, and the conversations take place anonymously and confidentially. The chat is open to all university and university of applied sciences students, regardless of field.
You can find out more about the chat and the mielenTEKoja-project here!
Nyyti ry's board of directors for 2022-2023
At the autumn meeting of the association held on 2 December 2021, the membership board of Nyyti ry elected the board of Nyyti ry for the period 2022-2023.
Miisa Tervala was elected as the Chairman of the Board. The Board elected Saara Tenhovuori as Vice Chairman.
The other members of the Board are: Jarna Elomaa, Anniina Pesonen, Marianna Heinonen, Aija Tolvanen, Joel Vierikko ja Emmi Lehtinen
Did you like the article?