Global opportunities when studying online – advice from managers and real consultancy projects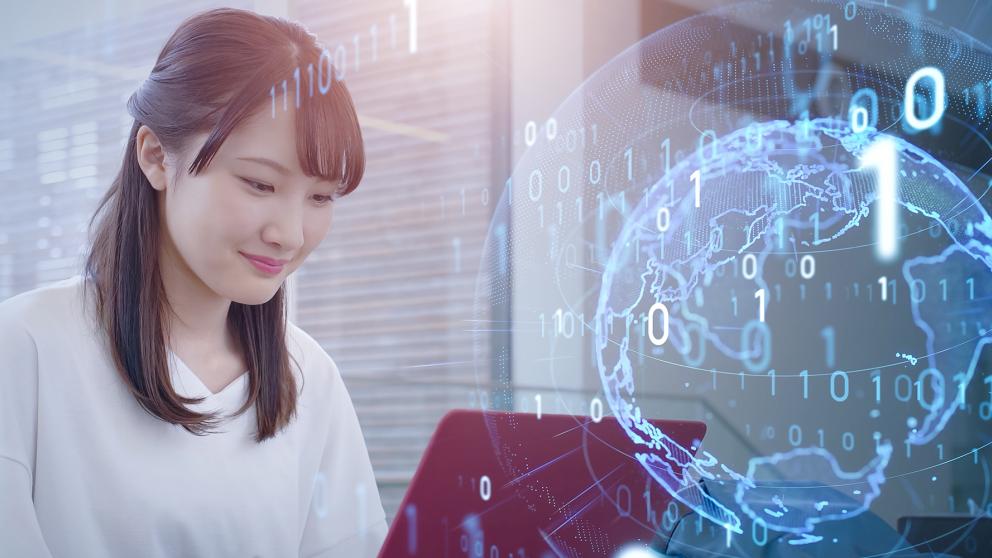 Global pandemic and distant work provided new opportunities for students and me as a teacher, says Ausrine Silenskyte, University Teacher from the University of Vaasa. This year, in the course International Management students were guided by several highly experienced international managers. The students were also provided to participate in the project X-Culture, in which they were working in global virtual teams on real consultancy projects for international companies.
Students had to interact with their teammates across time zones, cultures, and institutions. As the project required more effort than planned within course syllabus and was open during stressful times, it was an optional activity and seven brave students − Diane Goupy, Alexandra Hohlweg, Dilan Kucukaslan, Patrik Lauhaluoma, Alix Laurent, Netta Lehtola, and Erik Wallin – completed it very successfully.
− This project opened my eyes about real international business. It was no longer just applying theories on a Word file, but interacting almost daily with the group members across the globe from New Zealand to Colombia. Sometimes some of the group members had to attend our meeting at 1AM or 4AM, says one of the participants Patrik Lauhaluoma.
− The biggest surprise for me was how much our knowledge and experience about international business varied. It is extremely different practices when making business in, for example, Colombia and in Finland. I am glad, I got to experience this opportunity and learned a lot, Lauhaluoma says.
The other participants share similar impressions.
− I definitely had a great opportunity to develop my virtual and cross-cultural collaboration skills, it was also the first time I had to solely rely on my English skills. The biggest challenge came from the distance between our group members, since there was both physical and mental distance that affected our group. I definitely recommend the project, since it gives an excellent chance to experience international collaboration in action, and getting used to working by using video connections, − these are necessary skills in the workplaces of the future, says Erik Wallin.
Online advice from a CEO, Vice-president, or International Business Developer
Due to global pandemics many companies also moved their operations online, this allowed reaching many managers who are otherwise busy travelling.
− Now it was possible to get a half an hour slot from a CEO due to flexible online work arrangements. We tend to believe that online interactions are more constrained, but all our guest speakers on the course were so engaged that meeting with them turned to be much longer than planned and managers were very committed to share their insights with students, says University Teacher Ausrine Silenskyte.
This year in the course International Management students had a chance to get strategy advice from a Vice-president of Cerberus, learn about managing foreign workforce as well as dealing with expatriation challenges from CEO of BAA Training subsidiary in Vietnam, received tips for cross-cultural interactions from International Documentation Coordinator at Prohoc /Wärtsilä, and the culmination was the ability to learn from Business Developer in blockchain site and host of podcast Aliaksandr (Sasha) Hudzilin right from the Silicon Valley. 
Interaction in classes via Zoom was intensive, collaborative, and full of good discussions. Students in their anonymous feedback mentioned that although this course was conducted entirely online, it felt like everything happened in the classroom and face-to-face. The online course also enabled social interaction.
− It was first year when I was assigned to teach the course International Management for Bachelor degree students and designing it in the times of pandemics felt worrisome. Olivier Wurtz, Bachelor in International Business programme manager, agreed with creative ideas and gave free way to innovative. I am very thankful for this, because it seems that course development was successful. Course evaluation was much higher than in several recent years and we do continue friendly professional discussions with the students after the course is over, Ausrine Silenskyte says.
Did you like the article?