Nyyti News 2/2022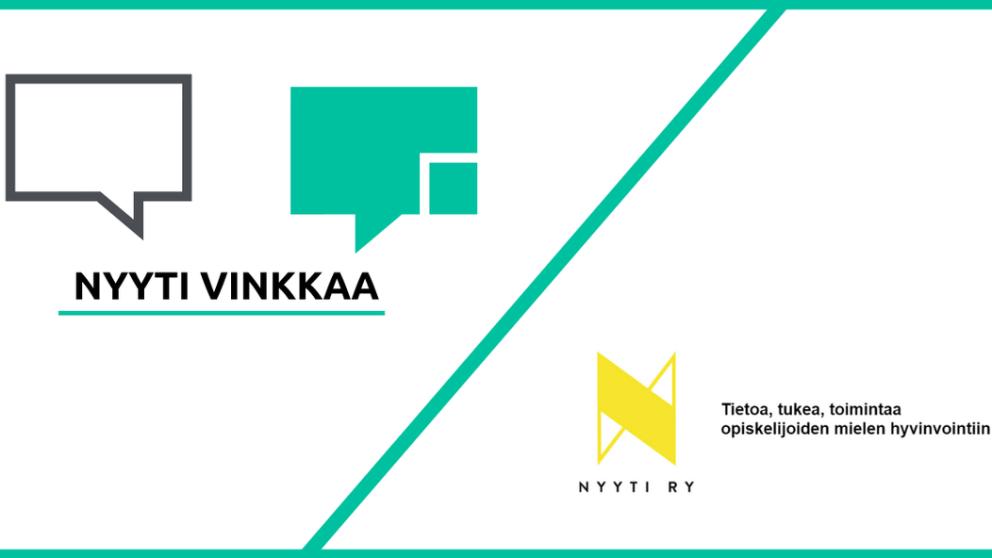 Greetings from Nyyti!
Winter is at its best. There has been a lot of snow all over the country lately. Some of us rejoice in the joys of snow while others would prefer to see less snow and more melted earth.
The environment and the changes that take place in it evoke emotions and thoughts. Identifying, accepting, and practicing emotional skills will help in the midst of environmental change and the climate crisis. Maintaining active hope is important in times of environmental crisis.
How does Nyyti activities relate to the environment?
The links between the environment and mental health are becoming increasingly important themes. Young people and students are particularly affected by environmental concerns and anxiety. It is important that Nyyti ry, as an association, work actively for the future of young people, because the environmental crisis threatens mental health in many ways. As a major player in mental health and wellbeing, Nyyti ry wants to work for an environmentally and mentally sustainable future in society.
During the environmental crisis, there is an increasing need to promote the relevance of emotional and interactional skills as well as the relevance of community, and compassion. Nyyti ry has a lot of expertise and tools to offer. In the newly completed environmental program, we have outlined key practices related to both influencing and the ecological choices of our own work community. The program has been prepared in collaboration between the staff and the Board.
Check out our environmental program here (in Finnish).
Topics in this letter include information on Nyyti's February group chats, mielenTEKoja-one-on-one-chat and webinars.
Follow our activities on Instagram, Facebooka, Twitter, Tuudo and of course, on our website.
Nyyti´s Chat
In February chat, we talk about what to do when you are not sure if your resources match the challenges in your life and studies. Come and chat with others: others have similar feelings too.
Nyytis chats in English are held on Tuesdays from 6 to 8 pm. Participation in the chats is free of charge and anonymous. No prior registration required. Click on the chat name below to see a more detailed description of the chat. You will find Nyytis Chat, which is a group chat, and more information about upcoming chats on our website.
mielenTEKoja -chat -  an one-to-one-chat
Would you like to chat with a peer without interruption?
mielenTEKoja-chat is a one-to-one-chat, where you can get peer support. Peers, who are in charge, are university students trained for the task. The chat works on a drop-in basis. It is completely free, and the conversations take place anonymously and confidentially. The chat is open to all university and university of applied sciences students, regardless of field.
You can come and chat on Thursdays from 5 to 7 pm. Please, come along. We are waiting for you!
You can find out more about the chat and the mielenTEKoja-project here!!
Did you like the article?