Minister Antti Kurvinen visited the University of Vaasa on Friday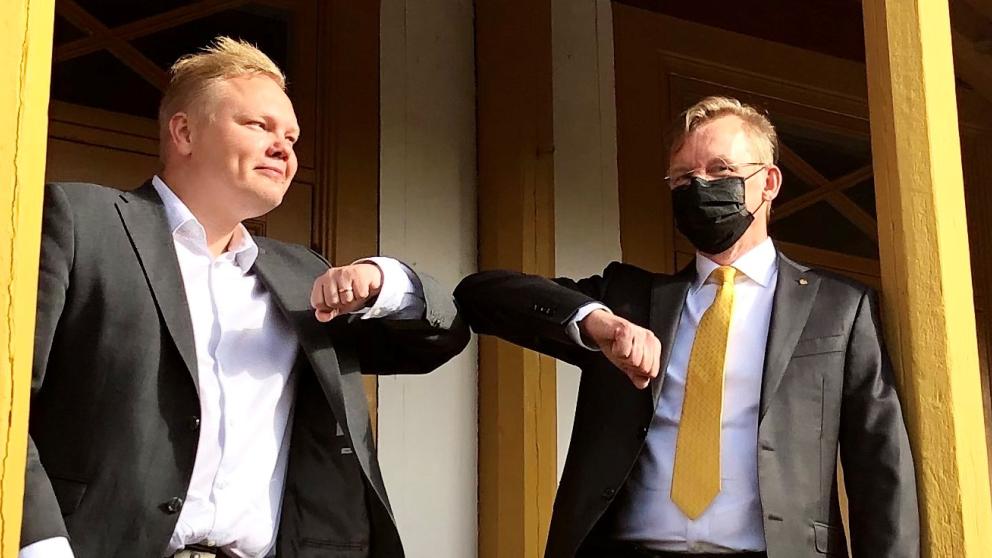 On 13 August, Minister of Science and Culture Antti Kurvinen visited the campus of the University of Vaasa as a guest of Rector Jari Kuusisto.
– We discussed current topics related to research and education, says Rector Kuusisto.
Kuusisto reminded the Minister that the University of Vaasa has a strong profile in business, technology, administration and communications.
– The strong profiling of the university supports successful cooperation with the region's energy technology ecosystem and more broadly with companies and communities.
According to Minister Kurvinen, Vaasa and the University of Vaasa have developed strongly in recent years. Their strategies have been successful and are the foundation of success. The Minister hopes for close contact and open discussion with universities.
–That is why such meetings are very valuable for all parties.
In addition to the campus visit, Minister Kurvinen will participate in a discussion on the future of culture at the Wasa Future Festival on Friday and will visit the Wärtsilä Technology Center and the Kuntsi Museum of Modern Art.
Did you like the article?