Half a million from the Nissi Foundation to the University of Vaasa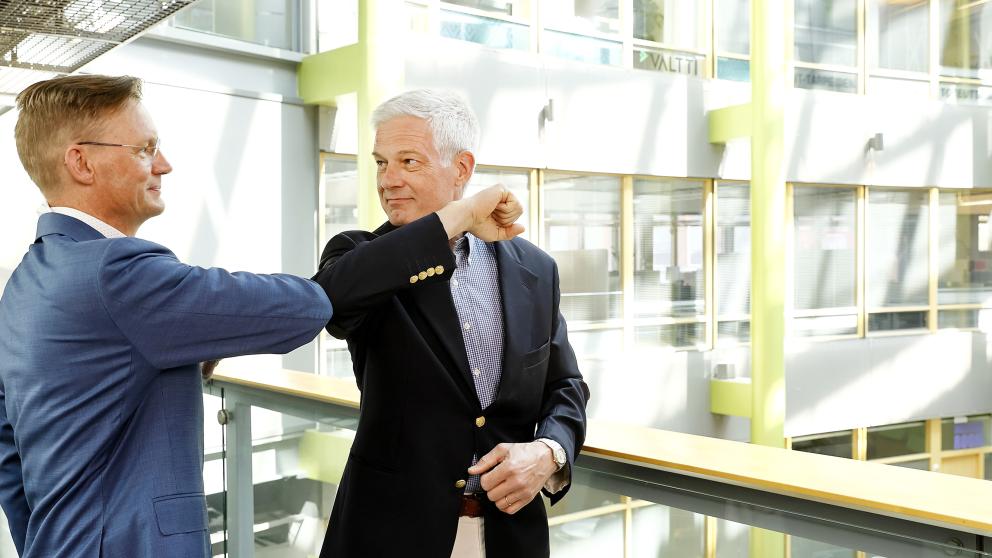 The Evald and Hilda Nissi Foundation donates 500,000 euros to the University of Vaasa.
- We invest in the future and in high-quality science. The University of Vaasa, which focuses on responsible business, is a natural choice for our donation. For more than 50 years, the university has been a developer of the level of education in the region and an international pioneer, says Juhani Lassila, the chair of the foundation's board.
The rector of the University of Vaasa, Jari Kuusisto, thanks the Nissi Foundation for a significant donation.
- The University of Vaasa has a crucial role to play in responding to global trends. It is great that the Nissi Foundation wants to support our work to create a more sustainable future. The high level of science contributes to international competitiveness and the emergence of innovations.
- We are especially pleased with the foundation's long-term cooperation with our university. They have supported our activities since the establishment of the university, Kuusisto continues.
The Evald and Hilda Nissi Foundation annually awards grants to promote business students, research and business education in the Vaasa region. The foundation also supports the academic library Tritonia, whose auditorium is named after the foundation.
The target of the fundraising campaign of the University of Vaasa is to collect 5 – 7 million euros of private funds for the matched funding scheme by the Finnish state. Each donated euro, up to 11 million euros in total, is matched by up to 2.5 euros by the state.  The building of long-term strategic partnerships is also an important goal of the fundraising campaign.
Further information:
Chair of the Foundation's Board Juhani Lassila, tel. 046 712 1111, juhani.lassila@nissinsaatio.fi
Rector Jari Kuusisto, tel. 029 449 8291, jari.kuusisto@uwasa.fi
Did you like the article?