The Foundation for Economic Education awarded several grants for the University of Vaasa researchers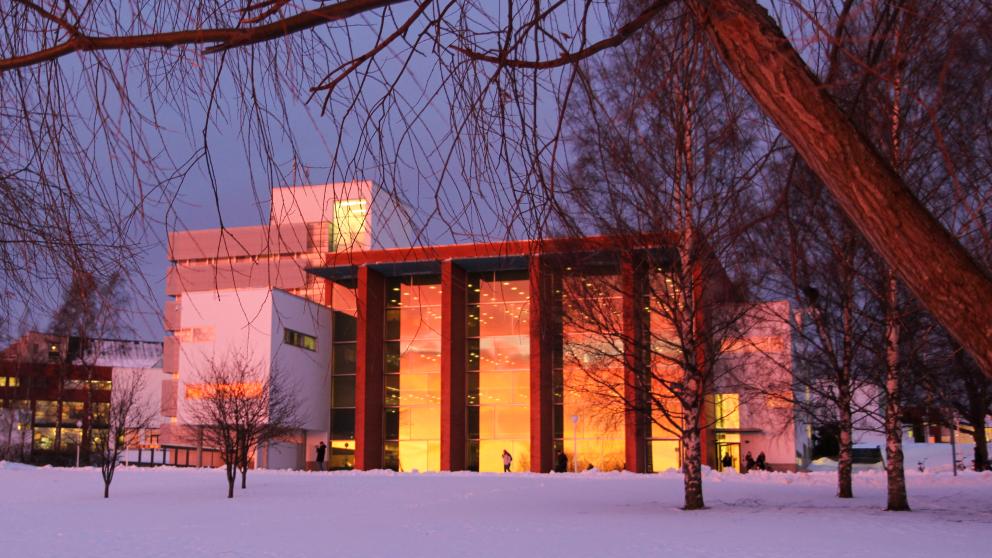 The Board of the Foundation for Economic Education (Liikesivistysrahasto) has granted at least 664 000 euros for the University of Vaasa researchers and research groups.
The Board of the Foundation for Economic Education has on November granted a total 4,4 million euros. The grants cover 23.4% of applied sum total 18,8 million euros.
From the application call for 3-year research groups, 10 research groups received grants. Four of these research groups are from the University of Vaasa:
Tatiana Garanina and her research group, 70 000 euros, Diffusion of Blockchain Technology in Banking Industry in Different Country Contexts.
Khuram Shahzad and his research group, 50 000 euros, Brothers from a Different Mother? How Businesses and Public Sector Organizations Develop Leadership Competencies and Change Processes for Blockchain Implementation (Bizpub).
D.Sc. (Econ. & Bus. Adm.), Professor Annika Tidström and her research group, 50 000 euros, Recovering Critical Materials for Circular Economy.
Assistant professor Nannan Xi and her research group, 200 000 euros, Gamified Service Towards Sustainable Ends with Ethical Means.
Researchers awarded with a grant (a sum larger than 10 000 euros):
For doctoral research:
M.Sc. (Econ. & Bus. Adm.) Veda Fatmy, 11 000 euros, Essays on CSR activities and their efficacy in value creation
PhD Emmanuel Kusi Appiah, 12 000 euros, Early Internationalization in a Digital Context – A Capabilities‐Based Approach
KTM Taina Kuusela 23 000 euros, TRIPS, Patents and Right to Health
Tradenomi YAMK Tiina Leino 12 000 euros, Informal leadership and work practices – The change in leadership
M.Sc. (Econ. & Bus. Adm.) Ha Thi Thu Nguyen, 12 000 euros, Understanding Foreign Divestment: The Neglected Roles Of Cross‐National Differences and Top Managers
M.Sc. (Econ. & Bus. Adm.) Yekaterina Pak, 23 000 euros, Entrepreneurship and Stress: The Dark Side of Entrepreneurial Success
KTM Nayeem Rahman, 10 000 euros, Activating Local Flexibility Markets: A Consumer Value Creation Perspective
M.Sc. (Econ. & Bus. Adm.) Ekaterina Sofroneeva 23 000 euros, The Transformative Services and Sustainable Innovations Development as a Strategy for Building Innovation Ecosystems and Creating a New Value
KTM Tuire Hautala-Kankaanpää, 12 000 euros, Suomalaisten yritysten digitalisoituminen
KTM Johanna Jansson, 11 500 euros, HR Practices Supporting Employee Well-Being in Remote Work
For post-doctoral research:
KTT, Dosentti Maria Järlström 18.000 euros, Vertaileva henkilöstöjohtamisen tutkimus
MSc (Econ) Fang Fang Li 10.000 euros, Social Media Marketing Strategies in International Business: Resource, Capabilities and Performance
-KTT Saleem ur Rahman 15.000 euros, Designing and Marketing Cultural Relevant Sustainable Innovations: Insights from Finnish Companies and Consumers
MSc (Econ) Niranjan Sapkota 28.000 euros, NFTs Beyond Digital Arts: Dealing with Financial Uncertainty of Farmers of Developing Nations by Creating an Entrepreneurial Ecosystem with Non‐Fungible Tokens (NFTs)
KTT Jukka Partanen 29.000 euros, Kasvuyrittäjien stressi ja hyvinvointi
Smaller grants for travel e.g.:
KTT Elina Haapamäki, KTT Susanna Kultalahti , KTT Arto Ojala, DSc (Econ) Shah Rukh Shakeel, PhD Nannan Xi, PhD Hassan Yousaf, DSc (Econ) Anupam Dutta, PhD Tatiana Garanina, FM Maria Pajuoja, KTT Jamshed Iqbal and KTT Mikko Ranta. 
Did you like the article?