Dissertation: Entrepreneurial branding can benefit internationalising SMEs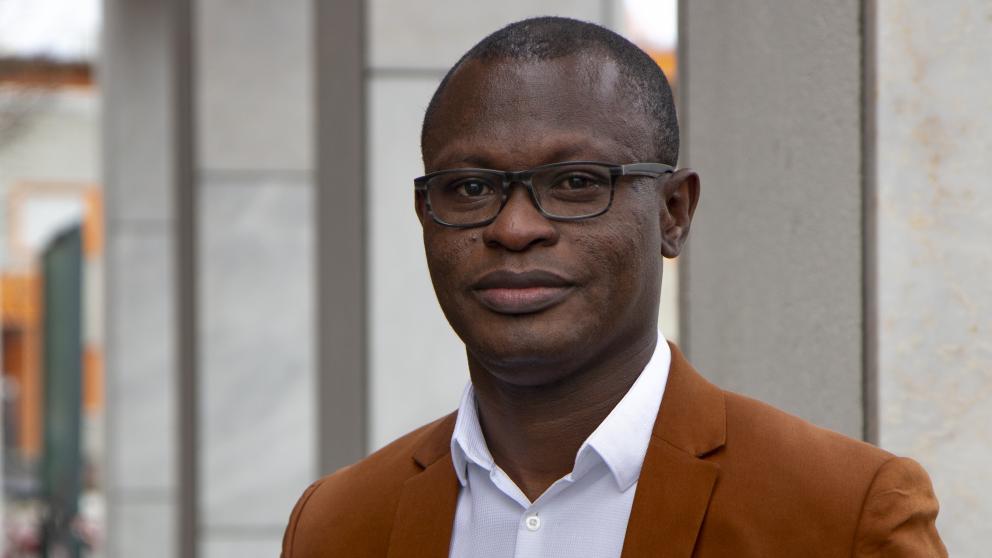 According to Samuel Yaw Kusi's doctoral dissertation in international marketing, internationalising SMEs can enhance their financial performance by applying appropriate decision-making logic in branding
In his dissertation, Kusi has examined how entrepreneurial decision-making logic influences branding in internationalising SMEs and what are the effects on their financial performance. Entrepreneurial branding is a hot topic that is gaining increasing interest in both research and practise.
  – The decision-making logic of internationalising SMEs depends on three factors: 1) psychic distance - perceived uncertainty related to culture, education, business systems, 2) internal resources like entrepreneurial experiences and marketing planning experience, and 3) willingness to change to get more visibility and improve brand awareness, says Kusi.
He will publicly defend his doctoral dissertation at the University of Vaasa on Wednesday, 25 November 2020.
The greater the perceived uncertainty owing to psychic distance, the bigger the chance that internationalising SMEs will adopt effectual logic of decision-making. This will happen especially when the SME has entrepreneurial experience and it wants to change and adopt digital infrastructures such as social media for brand development.
– Entrepreneurs or business owners use effectual decision-making logic. They use the network partners' distribution channels and engage with cooperative branding strategies such as collaborative branding strategies with renowned established brands to gain legitimacy, brand awareness, and build a brand relationship. Besides, they depend on pre-commitment orders from various stakeholders, take advantage of free publicity of global media houses and social media to promote the brand without incurring any cost by the firm, or reducing losses.
On the other hand, when uncertainty is lower and the entrepreneurs or business owners are well endowed in marketing planning experiences, decision-making follows causal approach.
According to the empirical results of Kusi's dissertation, there is a positive relationship between international branding and performance. The findings show that international brand orientation leads to superior financial performance. The performance was measured by the company's return on equity and EBIT margin. The empirical results also support the hypothesis that effectuation logic has a positive effect on brand orientation, as does causation logic. However, the type of internal resources determines which decision-making logic to apply.
Based on the results of the dissertation, the entrepreneurs or the owners of the international SMEs should select their decision-making logic depending on their internal resources: are their strengths in the entrepreneurial experience or the marketing planning experience. If the company has a lot of entrepreneurial experience, it would be wise to choose the effectual decision-making logic, and if the company has marketing planning experience, it should use the causal decision-making logic.
In the four essays of the dissertation, Kusi has used many different research methods, both qualitative and quantitative. In addition to the literature review, Kusi conducted a case study, a survey, and used the financial data from the 235 Finnish internationalising companies.
Public defence
The public examination of MBA Samuel Yaw Kusi's doctoral dissertation "Decision-making Logic in International Entrepreneurial Branding" will be held on Wednesday 25 November at 12.15 o´clock. The public examination will be organized online:   https://uwasa.zoom.us/j/67191124642?pwd=dm5vTFlDTFNjZ2FTMjdkTWIxZ00xQT09 Password: 634712
The field of dissertation is International Marketing. Professor Svante Andersson (Halmstad University, Sweden) will act as an opponent and Professor Peter Gabrielsson as custos. The examination will be held in English.
Doctoral dissertation
Kusi, Samuel Yaw (2020) Decision-making Logic in International Entrepreneurial Branding. Doctoral Dissertation.
Publication orders: skusi@uwasa.fi
Further information
Samuel Kusi, tel +358 400 171 985, email: skusi@uwasa.fi
Samuel Yaw Kusi is from Kumasi, Ghana, where he was born in 1977. Today, Kusi lives in Vaasa. He holds a bachelor's degree in marketing from London Metropolitan University in 2006 and a master's degree in business administration from Roehampton University in London in 2010.
In his career, he has worked as a Marketing Manager at Rhema Ltd in London (UK), as a lecturer at London Victoria College (UK), as a guest lecturer and project coordinator at the University of Vaasa, and as a doctoral student in international business at the University of Vaasa's School of Marketing and Communications.
Did you like the article?