Covid-19 restrictions at the Academic Library Tritonia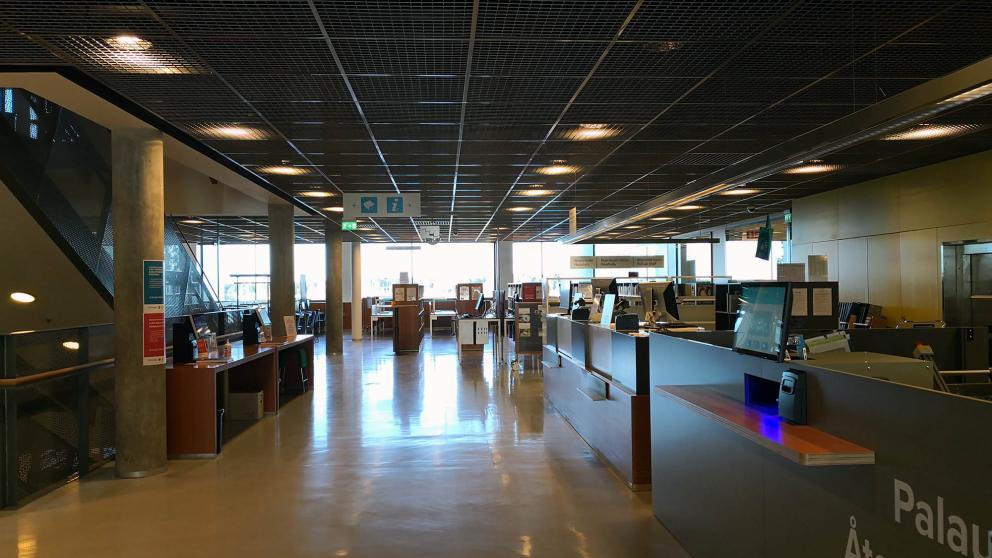 Because of worsened COVID-19 situation, the Academic Library Tritonia has restricted its´ services. Especially, face masks should always be used when visiting library. Face masks are available in the library lobby.

The following restrictions are valid until 31.1. 

- The number of people in the group study rooms may not exceed 50% of the maximum (allowed persons is shown in the booking calendar)
- The number of people in a reading room (K235 and K236 on the 2nd floor) may not exceed 50% of the maximum
- The study desks in the library are limited to a few places per floor
- The library is open to customers, but we recommend that you use the customer services remotely (phone, e-mail, chat).
- There is a call button for short-term service if necessary, available at the service desk during opening hours.
Every library visitor can act to ensure that the library can be kept open: Use a face mask when visiting the library, keep a good hand hygiene and do not visit the library if you have flu symptoms, even mild symptoms.
 
Did you like the article?