On-campus picnics start!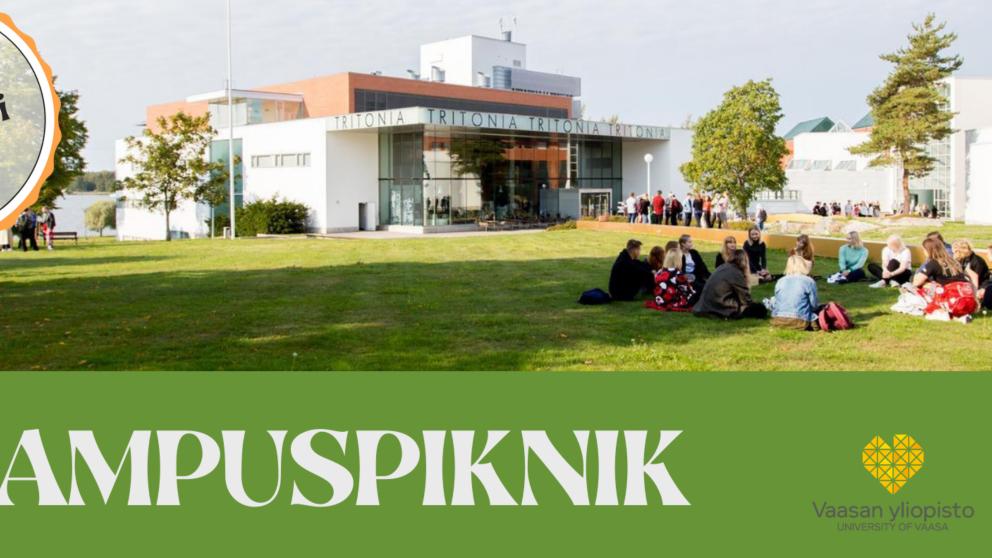 On-campus picnics for students of the University of Vaasa start next week.
Picnics will be organized by the Mikä neuvoksi project. The purpose of the picnics is to offer students time and a place to meet each other in a campus setting. Picnics will be held in the grass area between Tritonia and Luotsi buildings at pre-announced times.
The weekly schedule for on-campus picnics will be published on Monday mornings at 9 a.m. so the current weather forecasts can be utilized in planning. Updated schedule and details are found on recently published Mikä neuvoksi project's website. You will find the schedule under the Upcoming Events menu.
On-campus restaurant Cotton Club will be open during the summer, so student-priced take-away lunches can be bought from there.
Did you like the article?