Dissertation: Freedom of choice can increase the quality of social welfare and healthcare ...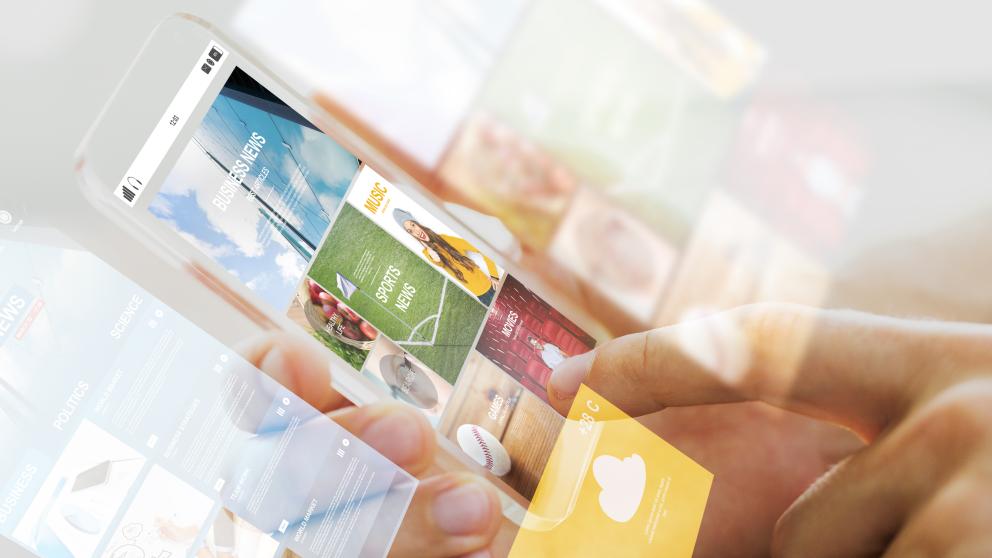 Freedom of choice in social welfare and healthcare services has the potential to improve service users' empowerment and to increase the quality of the services. This is suggested by the findings of the doctoral dissertation by Mats Brandt, Licentiate of Political Sciences.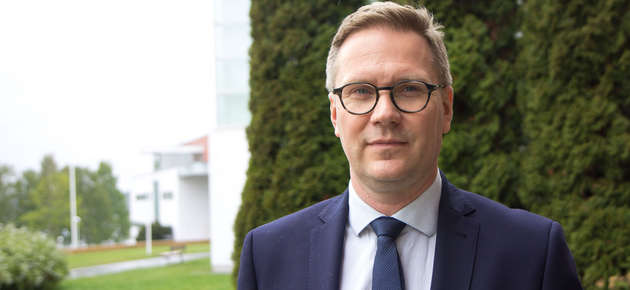 "The survey results show that the different authorities in Finland and Sweden have shared opinions on the advantages of freedom of choice," explains Brandt, who will defend his doctoral dissertation at the University of Vaasa.
The results are based on a survey targeting high level officials at different authorities providing social welfare and healthcare in Finland and Sweden. However, the study also shows that the two countries may have different opinions on the impact of market and competition, requirements for customer choice and variation in service offering. For example, the results suggest that Sweden has come further in providing residents with information to facilitate decision-making, whereas authorities in Finland feel that freedom of choice has made it harder to plan, control and monitor operations.
"Freedom of choice gains positive support in the survey results, but this does not mean that implementing freedom of choice is completely unproblematic for the authorities. It is important to consider the consequences from several strategic perspectives," says Brandt.
Authorities must consider the various realities in their strategies
Using an analytical framework of strategic perspectives, the survey results were categorised into three clusters. The largest cluster is a risk cluster indicating the arising of a challenging environment with multiple producers that requires the authorities to have strategies for controlling and monitoring the operations. There is also a clear variation cluster, where the freedom of choice brings about the creation of a complementing and diverse service offering. This cluster includes a large potential for learning from others. The third cluster is a low-profile cluster where freedom of choice plays a limited role.
"Authorities must consider local variations and contexts when controlling and monitoring the systems for freedom of choice. That there is different behaviour in different clusters does not have to mean that the models for freedom of choice stop working, but authorities must adopt the dynamics of the multi-producer environment and act accordingly," says Brandt.
Freedom of choice brings increased complexity but also opportunities for learning
Freedom of choice presents new aspects for authorities to consider in their strategies. The long-term consequences include, for example, the fact that the strategies of the authorities increasingly shift the focus onto the service users, that the services are produced on the market in a multi-producer environment, and that there is an increased variation between services. It is also essential to start planning in a new way to meet the information requirements of the service users. At the same time, there is an increasing number of uncertainties: different types of clusters may emerge where the market participants behave differently. The resulting competition has consequences that are difficult to assess in advance. Another highly interesting result is that freedom of choice is also thought to create opportunities for service providers to learn to develop their own operations by comparing themselves to their competitors.
"The results suggest that freedom of choice gives opportunities for benchmarking, learning and adapting, which gives room for change," Brandt argues.
The dissertation describes freedom of choice in social welfare and healthcare though a literature review and empirical analyses based on a survey conducted in spring 2017. The research focuses on the consequences of introducing freedom of choice in social welfare and health care according to the "money follows the customer" model. The survey consists of more than 50 questions and statements concerning the different aspects of freedom of choice. The research material consists of 178 web survey responses from high level officials at municipalities, local government joint services areas, healthcare districts or county councils that provide social welfare or healthcare in Finland or Sweden.
Public defence
The public examination of Mats Brandt's doctoral dissertation Valfrihet inom social- och hälsovården. Myndigheters syn på valfrihetens inverkan i Finland och Sverige ur olika strategiska synvinklar is on 14 June at 12:00 in the Kurtén auditorium, University of Vaasa. Professor Stefan Sjöblom (University of Helsinki) will act as opponent and Professor Pirkko Vartiainen as custos. The public defence will be in Swedish.
Further information
Mats Brandt was born in 1974 in Kristinestad. He completed his matriculation examination in 1993 at Kristinestads gymnasium. In 2001, he graduated as Licentiate of Political Science from Åbo Akademi. Brandt is the Executive Director of the Municipality of Uusikaarlepyy.
Brandt, Mats (2019) Valfrihet inom social- och hälsovården: Myndigheters syn på valfrihetens inverkan i Finland och Sverige ur olika strategiska synvinklar. Acta Wasaensia 421. Väitöskirja. Vaasan yliopisto.
Julkaisun pdf: http://urn.fi/URN:ISBN:978-952-476-859-7
Painetun julkaisun tilaukset: https://verkkokauppa.juvenes.fi/tuote/24753/
Contact information
Mats Brandt,  +358 (0)40 7233314, mats.brandt(at)nykarleby.fi
Did you like the article?