Arto Ojala becomes professor of international business at the University of Vaasa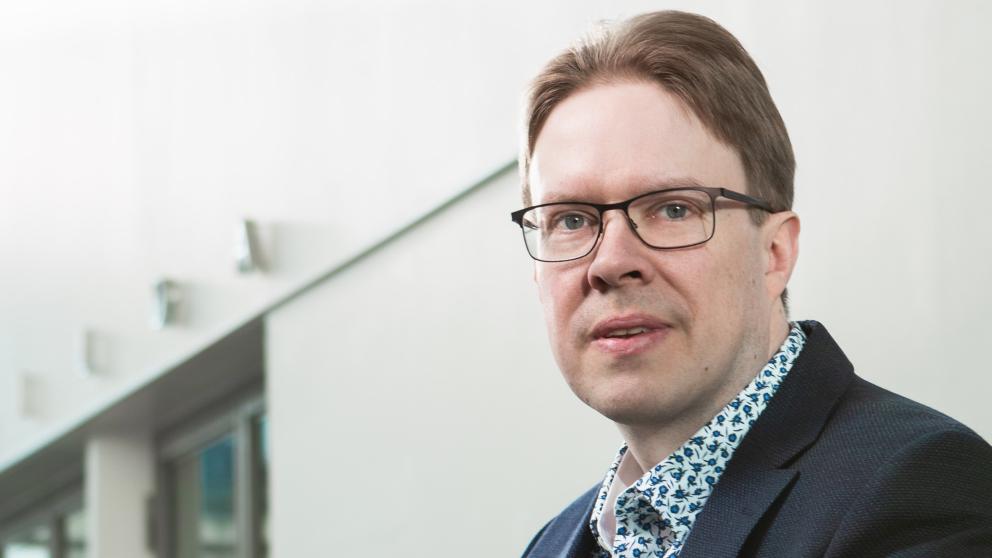 Arto Ojala, Doctor of Science (Economics and Business Administration), has been appointed professor of international business at the University of Vaasa. He took up his post on 1 February 2020.
Ojala has previously worked as university lecturer and postdoctoral researcher at the university Jyväskylä. He received his doctorate in economics from the University of Jyväskylä in 2008, majoring in information systems science. Ojala holds the titles of docent in knowledge management from the University of Tampere and in entrepreneurship from the Jyväskylä University School of Business and Economics.
Interdisciplinary expert
Grounds for Ojala's appointment were his strong experience in teaching and supervision, research merits in international business, and extensive experience in Interdisciplinary research.
– My research is a cross-section of international business, information systems and entrepreneurship. I have always been interested in international business. Even the topic of my dissertation was international business in the context of software companies, says Ojala.
Ojala's study is currently analysing both Finnish and Japanese technology companies. In addition to internationalization, his study focuses on the digital transformation of these companies and its impact on the companies' business and pricing models.
– Digitalization facilitates internationalization for many companies and enables global distribution of services, but this is not very useful if customers cannot find or do not become aware of the services sold by the company. Additionally, digitalization introduces new technological and strategic barriers which companies need to overcome, along with traditional barriers such as cultural differences and legislation. Often the entrepreneur cannot be sure which technological solution works best when the company is going global. The best option must then be found by experimenting with different solutions and anticipating the development of different technologies, Ojala specifies.
Ojala was attracted to the University of Vaasa because of its high standard of research in international business. Ojala comes from Kauhajoki, South Ostrobothnia, so the university's location is good, too.
– Excellent research is being conducted in international business at the University of Vaasa. The University of Vaasa is also highly interdisciplinary, which fits well with my interdisciplinary research background. I had for some time kept an eye on the type of jobs that became available at the University of Vaasa, says Ojala.
Research in international business, linked with the energy sector and sustainable development
The professorship in International Business is research-orientated and its location is the School of Marketing and Communication. In terms of research, Ojala's professorship is linked with the university's VEBIC research platform, i.e., energy and sustainable development.
– I am very interested in this topic – it is an important and emerging sector of the future. In this study, I can use my expertise in technology companies' business. New technologies and digitalisation provide means by which companies are able to promote sustainable development and energy efficiency in their business.
Further information
Professor Arto Ojala, University of Vaasa, tel. +358 29 449 8544, arto.ojala (at) uwasa.fi
Did you like the article?