Image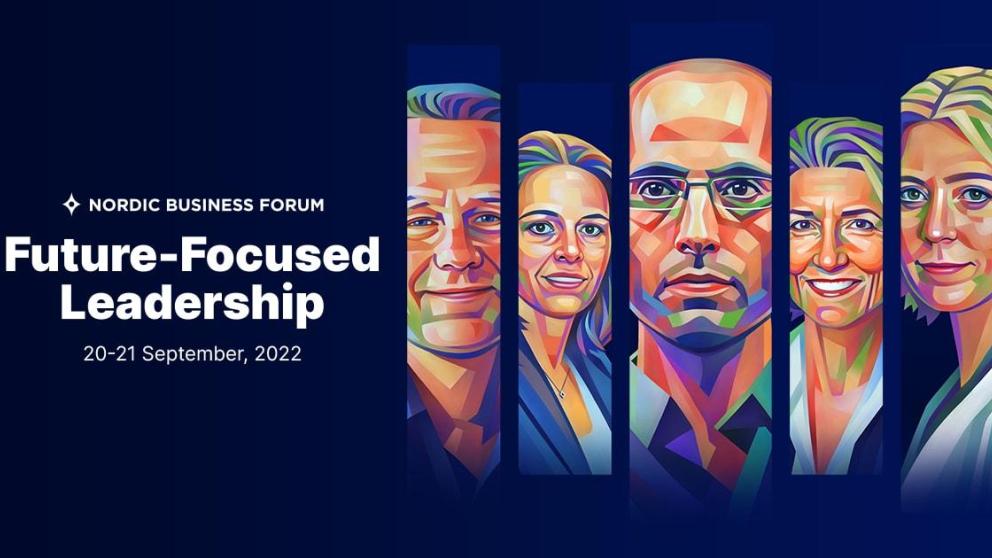 Nordic Business Forum 20.-21.9. live stream at campus
Time
Tue 20.9.2022 | 11:15 - Wed 21.9.2022 | 18:00
What got you here, won't get you there. Do you understand what is required from leaders to thrive in the future?
World's top experts share their insights on how to build, develop, and lead a future-proof organization. Join the event to learn about future-focused leadership in the context of organizational culture, future of work, and brand strategy.
The Nordic Business Forum is arranged in Helsinki from the 20 to the 21 of September and it will be live streamed in Auditorium Wolff. Welcome to enjoy the spectacular show from there!
This is a great opportunity for you to watch the forum for free at our campus.
The theme of the NBF2022 is Future-Focused Leadership.
Here is the website from where you can get more information about the agenda and the speakers:  https://www.nbforum.com/nbf2022/
The live stream begins at 11.15 am on Tuesday and at 9.30 on Wednesday.
The speakers are:
Yuval Noah Harari
Amy Edmondson
Rutger Bregman
Erin Meyer
Joseph Stiglitz
Jitske Kramer
Martin Lindstrom
Zoe Chance
Petter Stordalen
Duncan Wardle
Kristel Kruustük
Miki Kuusi