Catharina von Koskull has been awarded a grant from Fulbright, Sweden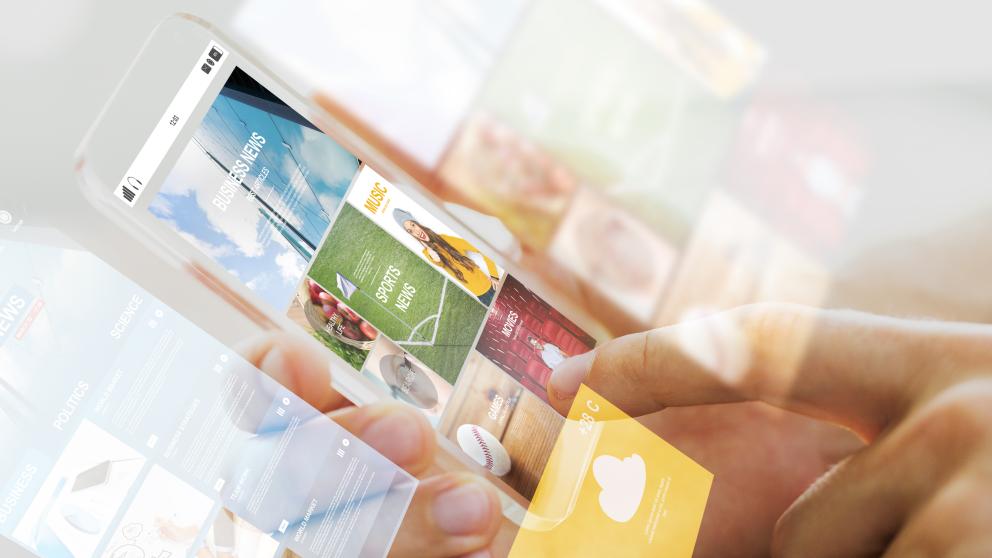 Associate professor Catharina von Koskull from the University of Vaasa has received the highly competitive and prestigious scholarship from the Swedish Fulbright Commission to conduct research as a visiting scholar in the United States. More precisely, she will collaborate with researchers at the Center for Service Leadership at WP Carey School of Business, Arizona State University. This center is one of the world's leading service marketing and management research hubs and lately, an internationally acknowledged environment for Transformative Service Research with several key experts within this area.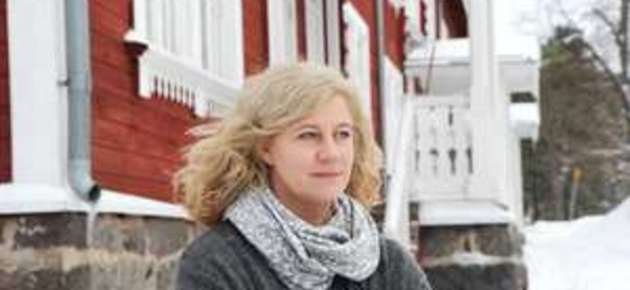 – The Fulbright visiting scholarship provides me with an excellent opportunity to further expand my research network and collaborate with leading experts in the transformative marketing research area, says von Koskull.
Her Fulbright research will be a continuation of her ongoing Academy of Finland research project focusing on emotional experiences in elder care. She conducted a lengthy ethnographic field study to generate insight on how it feels to move in - and live - at an elder care home from the seniors' perspectives. Thereafter she used a novel and rather bold approach to present her findings, namely theatre.
– I wanted to use a different approach and - á la transformative research - bring my research results back to those it concerns, back to the seniors living at the elder care and their relatives, personnel and management.
The performance "Everyday Emotions at the Elder Care" can be labeled an "Ethnodrama," meaning that it represents an alliance between ethnography and performance, including the transformation of ethnographic research into a drama production.
– In my case, it represents story re-tellings of identified emotional experiences among the elderly. I guess you could say that this genre relates to critical ethnography where the researcher not only is interested in delivering 'thick descriptions' about the world, but also wants to change it, or at least produce some kind of inspiration for change, she continues.
Using the performative arts is a cross disciplinary way of representing and disseminating research in comparison to the more traditional text based way. Live performance engages the senses of the audience and provides an opportunity to connect research to emotions. It also holds the potential for heightening critical awareness or consciousness raising in general.
– I am really looking forward to broadening my ethnographic research network and to learn more about ethnodrama during my Fulbright visit. There are several key experts both within ethnography as well as in ethnodrama at the Arizona State University, von Koskull tells.
The drama "Everyday Emotion at the Elder Care" has been staged at several elder care homes, public places such as cultural centres and the Helsinki City Library, and to elder care service managers. So far, approximately 1 000 people have experienced the performance.
Von Koskull was born in Sweden. She moved to Helsinki to do her PhD in service marketing and management at Hanken and she has conducted research in this area for more than 12 years. Since 2015 she has been working as an Associate professor at the Department of Marketing at the University of Vaasa.
Fulbright is an American binational scholarship program for international educational exchange for students, scholars, teachers, professionals, scientists and artists. It was founded by the United States Senator J. William Fulbright in 1946. Over 50 Nobel Prize winners are Fulbright alumni including the Finnish ASLA-Fulbright alumni, the honorary doctor of the University of Vaasa, Bengt Holmström. In 2016, he received the Nobel Prize in Economics together with Oliver Hart.
Did you like the article?