Dissertation: Language use in business newspapers brings to front what is praised and blamed in ...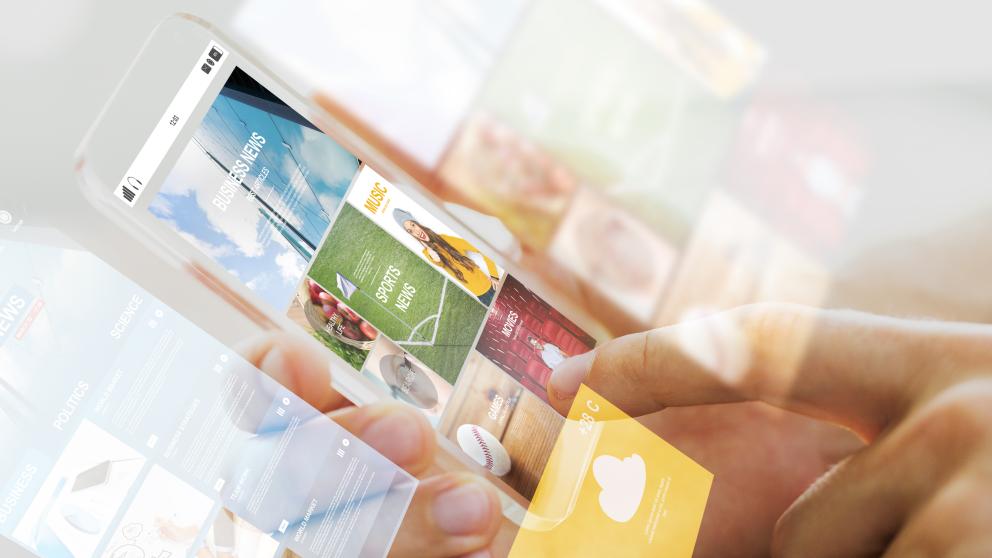 Praising and blaming are targeted mostly to things rather than human beings in the leading articles of business newspapers. When evaluating is targeted to human beings, they are usually politicians and rarely economic actors. Behind the evaluative language use can be seen the values of the business newspapers and journalists that go along with the supposed values of readers.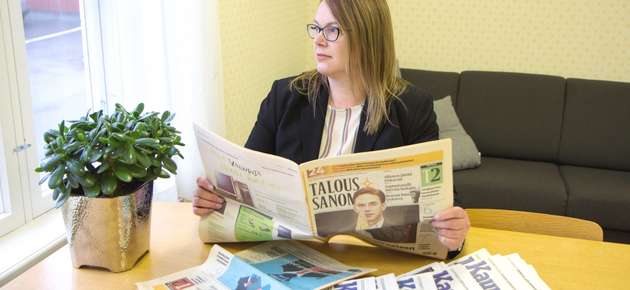 Evaluation of business newspapers are often explicitly stated. Heli Katajamäki's dissertation at the University of Vaasa demonstrates that leading articles contain repeatedly words that describes targets as good or bad and are always value-based. The research is theoretically based on Martin and White's Appraisal Theory.
Usually evaluating is targeted on things but occasionally also human beings. The study shows that judging human beings is not very common but when it exist, it is mainly targeted to politics and rarely to economic actors.
– However, if something very problematic is happened in the real world, also economic actor can be blamed, like was for example in the case of Volkswagens' emission scandal, doctoral candidate Heli Katajamäki says. – But it is interesting that even in this case blaming was construed mainly using metaphors instead of explicit evaluations and targeting to management in general.
Ideological basis for evaluative language use
Because values are always the basis for evaluative language use, Katajamäki also analyzed ideologies reproduced in the leading articles. Based on the analysis, ideologies of economic growth, globalization, stakeholder value, neoliberalism, security in Western countries and protectionism were identified as ideologies behind the texts.
It seems that the authorial identity of leading articles may be described as 'commentator voice', which appears stronger with time. The authorial identity is constructed from that of a confident interpreter of values and that of an expert allowed to make supposition.
The editorial writer writes as it is expected by readers
– One of the most interesting questions when exploring language use is that why language use takes the form it takes, doctoral candidate Heli Katajamäki says.
– In this research the question "why" is approached from several starting points. First, theoretically, leading articles are seen as a discourse community of the editorial writers and readers. Based on this, editorial writers are writing leading articles in a way that fulfil the expectations of readers. Therefore, editorial writers have to act within the social role of the business newspapers. Second, empirically, it was explored the reason by interviewing the editorial writers.
The interviews of the editorial writers shew that editorial writers have clear conceptions about the social role they have adopted when producing leading articles, ideological commitments, genre expectations and readers. – Precise conceptions were to be expected, because also leading articles are products of commercial company and because of this, the content is crucial for keeping readers interested, Katajamäki says.
Public Defence
The public examination of Lic.Phil. Heli Katajamäki´s dissertation in the field of applied linguistics "Authorial Identity in the Editorials of Business Journalism: Produced through the Social Role of Editorial Writers, Interpreted through Texts" will be held on Saturday, 17th November 2018 at 12 o'clock in Auditorium Kurtén (Tervahovi), University of Vaasa. Docent Pekka Pälli (University of Aalto) will act as an opponent and professor Merja Koskela (University of Vaasa) as a custos.
Further information

Heli Katajamäki, tel +358 29 449 8371, heli.katajamaki(at)uwasa.fi
Katajamäki, Heli (2018) Tekijän identiteetti taloussanomalehtien pääkirjoituksissa. Sosiaalisesta roolista tuotettu, teksteistä tulkittu. Acta Wasaensia. Doctoral dissertation. Vaasan yliopisto. University of Vaasa.
Publication pdf: http://urn.fi/URN:ISBN:978-952-476-833-7
Heli Katajamäki works in the language centre Linginno at the University of Vaasa. She is a Finnish teacher and teaches academic writing. Beside this, she teaches communication skills needed in meetings, negotiations, debates and social media. Previously, she has worked at the department of communication studies and supervised several Candidate and Master theses.
Did you like the article?