Rodrigo Rabetino, Associate Professor
"Providing State of the Art Knowledge of Strategic Processes"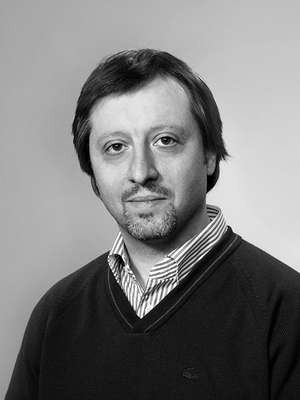 Biography
Associate Professor
 Doctor of Science in Economics / Universitat Autònoma de Barcelona (Spain)
 Graduated in Economics (Bachelor's) / University of Buenos Aires (Argentina)
 Postgraduate studies in Economics / Universidad Torcuato Di Tella (Argentina)
Argentinian by nationality, Dr Rabetino's career in academia began with work as a lecturer and researcher at the University of General Sarmiento in Argentina and then as an Adjunct Professor at Universitat Autònoma de Barcelona in Spain. He has also worked as a Senior Consultant for Crowe Horwath Accelera Management (Barcelona, Spain).
Teaching Interests
The programme is practically oriented and focuses on the three main areas of strategic management: strategic analysis, strategic choice and strategy implementation.
 
"We work in close connection with industry: many students do their theses in cooperation with companies, and business leaders are guest speakers on all courses. Students are provided with cutting-edge knowledge to take up the leadership and management of strategic processes."
"Students will be able to identify and analyse the main strategies and challenges faced by companies, to understand how strategies must be changed to survive, grow, and win market shares over competitors."
Research Expertise
 Strategic management
 Competitive dynamics and industry evolution
 Organisation of industrial service production
 Entrepreneurship
 Development of small and medium-sized enterprises'