Peter Gabrielsson, Professor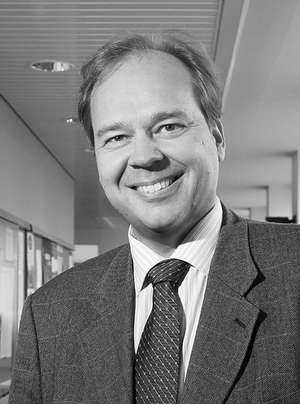 Biography
Professor of International Marketing
Doctor of Science in Economics
Previous experience:
Purchasing Manager for Displays and Terminals at Fujitsu ICL Computers
Product Manager at Nokia Corporation
Senior Product Marketing Manager for Europe and Africa at Nokia Corporation
Director of Business Development in Europe, Middle-East and Africa at Nokia Corporation
Head of Operations Development at Nokia Corporation
Teaching position at the Helsinki School of Economics
Teaching Interests
Prof. Peter Gabrielsson has strong academic and practical knowledge in the international business field. He has taught at the University of Vaasa since 2005. International Business students can share their experiences and learn from Prof. Gabrielsson's experiences on the Global Marketing Management and Export marketing courses (in Finnish), and while working on their Master's and Doctoral theses.
"I particularly like the discussions in class concerning different subjects of global marketing. The different cultural background and experiences of students give them the opportunity to learn from each other".
Research Expertise
Global marketing strategies and management during globalisation
Internationalisation/globalisation processes of firms, "born globals" and globalising internationals
International entrepreneurship and international new ventures