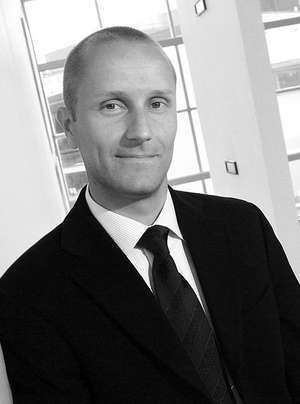 Biography
Professor of Accounting and Finance
Head of Department
PhD in Finance
Sami Vähämaa is a Professor of Accounting and Finance at the University of Vaasa. He is also been named as a Docent in Accounting and Finance at the Turku School of Economics and as a Research Fellow at the Kiel Institute for the World Economy. Previously, he has held visiting appointments at the University of Central Florida and the European Central Bank.
Teaching Interests
Professor Vähämaa's teaching interests are financial markets, financial derivatives, and corporate finance. He has been teaching finance courses at the University of Vaasa for over ten years, and he also has university-level teaching experience at Turku School of Economics (Finland), Turku School of Economics at Pori (Finland), University of Tampere (Finland), Stockholm University (Sweden), and Auburn University (USA). In 2009, he received the Business Teacher of the Year Award.
"The Master's Degree Programme in Finance is a high-quality, EPAS-accredited programme. The Programme has a strong emphasis on research and it equips students with analytical and problem-solving skills that are needed for analysing financial markets."
Finance students will meet Prof. Vähämaa during the compulsory courses Research in Financial Analysis and Introduction to Master's Thesis Research in Finance.
Research Expertise
Financial markets
Financial accounting
Financial derivatives
Corporate governance
Professor Vähämaa's research interests and expertise are reflected in his teaching and in the design of the Programme. His current research interests include financial markets, financial derivatives, financial accounting, and corporate governance. Prof. Vähämaa's research articles have been published in prestigious scholarly journals such as the Journal of Banking & Finance, the Journal of Empirical Finance, the Accounting Horizons, the Journal of Business Finance & Accounting, the Journal of Futures Markets, the Journal of Financial Services Research, the European Journal of Finance, and the Financial Review. He is a recipient of several international research awards, including the 2010 Excellence Award in Global Economic Affairs.