Janne Äijö, Programme Manager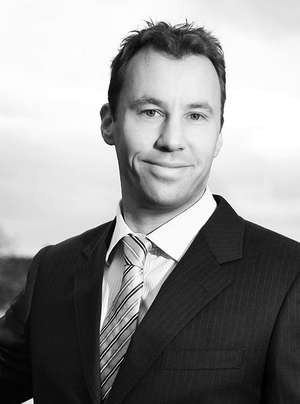 Biography
Professor of Accounting and Finance
PhD in Finance / University of Vaasa
Programme Manager of the Master's Degree Programme in Finance
Teaching Interests
Prof. Äijö has several years of teaching experience.
"We have a strong background in cutting-edge research which is utilised in the courses. In addition, our programme has a high level of co-operation with national and international universities and different organisations such as the European Central Bank."
Prof. Äijö highlights the expertise of the teaching staff in the Department of Accounting and Finance at the University of Vaasa:
"FRG, a research group organised nowadays by the members of the teaching staff, has a pioneering role in finance research in Finland. Based on its publications of hundreds of scientific articles in international peer-reviewed academic journals, FRG was ranked 10th among European institutions of higher education in terms of finance research productivity in 2004. Students on the Master's Degree Programme in Finance will benefit greatly from this achievement."
"Work hard, be curious and enjoy the challenges faced not only during your studies but also during your working life. Finance typically attracts the smartest and most motivated people in business. That of course explains why it is always developing."
Research Expertise
 Financial markets
 Financial derivatives

Prof. Äijö has published numerous internationally refereed scholarly publications in journals such as the Journal of Futures Markets.

He is also a Research Fellow at the Graduate School of Finance and Financial Accounting and a member of the board at the Vaasan Arvopaperisijoittajat (Local Shareholders' Union).