Image

Sino-Finnish Research Centre for Science, Technology and Innovation
Sino-Finnish Research Centre for Science, Technology and Innovation
Sino-Finnish Reserch Centre for Science, Technology and Innovation (Sino-Finnish STI Centre) was cofounded by the University of Vaasa and Chinese Academy of Sciences-Institute of Science and Development (CAS-ISD) in 2017.
The mission of the new centre is to build an international think thank that conducts policy studies and provides expertise for policy makers and businesses in Europe and China.
"The Sino-Finnish STI Centre is a strategic initiative for the University of Vaasa and we look forward to developing ambitious and mutually beneficial projects with our partners. Science, technology and innovation policy plays a key role as driver of energy transition", says Rector Jari Kuusisto, University of Vaasa.
Director-General of CASISD Pan Jiaofeng and Rector Jari Kuusisto signed the collaboration agreement in Vaasa in 2017.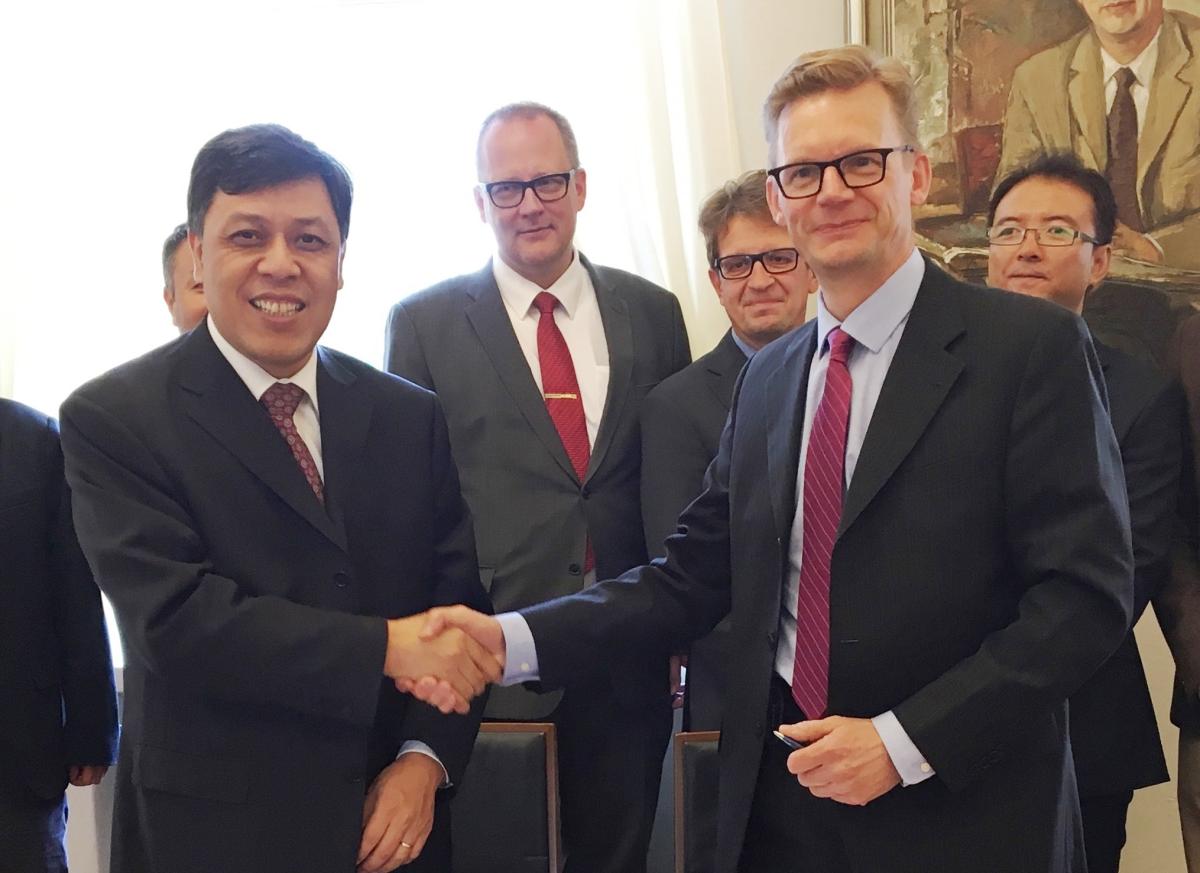 Previous projects
Capacity-building for Sino-Finnish Research Centre for Science, Technology and Innovation
1.9.2018-31.8.2020
The aim of this ERDF-funded project is on developing the operating model of newly established Sino-Finnish Research centre for Science, Technology and Innovation.
The objective of the project is to:

(1) Support the networking and joint RDI collaboration between companies operating in Ostrobotnia and 5 selected regions in China
(2) Promote the internationalization and export of higher education by designing and building up links between the University of Vaasa, Vaasa UAS, Novia UAS and the Chinese universities identified as the most relevant partners.
(3) Produce new research-based knowledge on regional, internationally-oriented demand- and user-driven regional innovation strategy and to develop a research networks between Finland and China in science, technology and innovation policy.
(4) Establish a platform to support the participation of citizens (citizens' groups), students and other actors in the promotion of the smart energy sector and the promotion of Finnish-Chinese RDI cooperation.