Seija Virkkala
Professor Emerita
School of Management, Regional Studies

firstname.lastname@uwasa.fi

Download my contact information in vCard format.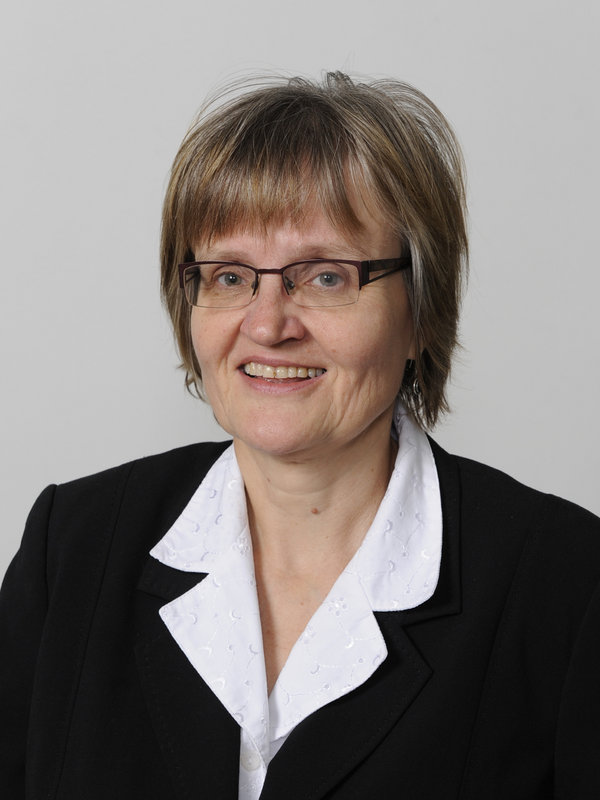 ---
I worked as professor of regional studies at the University of Vaasa 2006-2021. I was long time responsible for the teaching, and research programs of regional studies. Until 2021, I was the head of doctoral programme of Social Sciences at the University of Vaasa. I have edited several books, for example on transnational learning and smart specialisation. In addition, I have carried out research in the projects of LARS and GRETA https://www.lars-project.eu/
From 2021, I have continued the research as an emerita professor. My research interests: regional development, innovation studies, geography of the firm, rural development, smart specialisation, transnational learning, green transformation.
Research gate https://www.researchgate.net/search/publication?q=Seija+Virkkala+publications
Google scholar https://scholar.google.com/citations?user=I4ZOP6wAAAAJ&hl=en
Publications:
Gedminait?-Raudon?, Z., Virkkala, S., Lankauskien?, R., Mariussen, Å and Mäenpää, A. (2022). Discovering the regional innovation potential for Smart Specialization: the case of the two Baltic Sea Regions. Journal of Baltic Studies. https://doi.org/10.1080/01629778.2022.2109698
Virkkala, S and Mariussen, Å. (2021). Networks of Innovation: Measuring Structure and Dynamics between and within Helices, Regions and Spatial Levels. Empirical evidence from the Baltic Sea Region. Triple Helix. doi: 10.1163/21971927-bja10019 https://osuva.uwasa.fi/handle/10024/13375
Kujala, P. and Virkkala, S. (2021). Rural business support policy and rural enterprise economy: The neo-endogenous approach to entrepreneurship promotion of common agricultural policy. In Leick, B. Gretzinger, S. and Makkonen, T. (Eds.): The Rural Enterprise Economy. Abingdon: Routledge, pp.130-144. https://doi.org/10.4324/9781003034001-11
Kujala, P., Virkkala, S. and Lähdesmäki, M. (2020). Authorities as enablers in rural business support policy regime: case?study Finland. Sociologia Ruralis, 61(1), pp. 212–233. https://onlinelibrary.wiley.com/doi/10.1111/soru.12326
Nordberg, K. Mariussen, Å. and Virkkala, S. (2020). Community-driven social innovation and quadruple helix coordination in rural development: case study of the LEADER group Aktion Österbotten. Journal of Rural Studies, 79, pp. 157–168. https://www.sciencedirect.com/science/article/pii/S0743016719315670
Virkkala, S. (2019). Entrepreneurial discovery processes, knowledge creation and knowledge space. In Mariussen, Virkkala, Finne, Aasen (eds.) The entrepreneurial discovery process and regional development: New knowledge emergence, conversion and exploitation. Abingdon: Routledge, 154– 175. https://osuva.uwasa.fi/bitstream/handle/10024/12123/Osuva_Virkkala_2019.pdf?sequence=2&isAllowed=y
Virkkala, S. and Mariussen, Å. (2019a). Self-discovery enabling entrepreneurial discovery processes. In Mariussen, Å. et al. (eds.) The entrepreneurial discovery process and regional development. New knowledge emergence, conversion and exploitation. Abingdon: Routledge, pp. 11–34. https://osuva.uwasa.fi/handle/10024/10303
Virkkala, S. and Mariussen, Å. (2019b). Emergence of new business areas in regional economies through entrepreneurial discovery processes. In Mariussen, Å., et al.(eds.) The entrepreneurial discovery process and regional development. New knowledge emergence, conversion and exploitation. Abingdon: Routledge, pp. 179-196. https://osuva.uwasa.fi/bitstream/handle/10024/10304/Osuva_Virkkala_Mariussen_2019b.pdf?sequence=2&isAllowed=y
Mäenpää, A. and Virkkala, S. (2019). The role of proximity in less-favoured regions: Smart experimentation between triple helix actors. In Kristensen et al. (eds.) Strategic Approaches to Regional Development: Smart Experimentation in Less-Favoured Regions. Abingdon: Routledge, pp. 183–2013. https://osuva.uwasa.fi/bitstream/handle/10024/10307/Osuva_M%c3%a4enp%c3%a4%c3%a4_Virkkala_2018.pdf?sequence=2&isAllowed=y
Kujala, P., Luoto, I. and Virkkala, S. (2019). Yrittäjyyden edistäminen maaseutuhallinnossa: paikkasokeaa, paikkatietoista ja paikkaperustaista kehittämistä. Maaseudun Uusi Aika 27(3): 7–24. https://osuva.uwasa.fi/handle/10024/10335
Luoto, I. and Virkkala, S. (2017). Place-based regional development as a strategic guideline. Publications of the Ministry of Economic Affairs and Employment of Finland. MEAE reports 6/2017. https://julkaisut.valtioneuvosto.fi/bitstream/handle/10024/79203/TEMrap_6_2017_verkkojulkaisu.pdf?sequence=1&isAllowed=y
Virkkala, S., Mäenpää, A. and Mariussen, Å. (2017). A connectivity model as a potential tool for smart specialization strategies. European Planning Studies, 25 (4), pp. 661-679. https://osuva.uwasa.fi/bitstream/handle/10024/10239/Osuva_Virkkala_M%c3%a4enp%c3%a4%c3%a4_Mariussen_2017.pdf?sequence=2&isAllowed=y
Virkkala, S. and Mariussen, Å. Pathways to sustainable regions in multi-level system of governance in the Baltic Sea area - Findings of project GRETA. GRETA Newsletter Feb 2022. https://www.lars-project.eu/assets/14/Newsletter/GRETA-Newsletter-February-2022.pdf
Virkkala, S., Mariussen, Å. and Mäenpää, A. (2021). Connectivity and innovation potential in Pomorskie ICT and energy: Comparison across the Baltic Sea Region. https://www.lars-project.eu/results/meetings-and-events/connectivity-and-innovation-potential-in-pomorskie-ict-and-energy