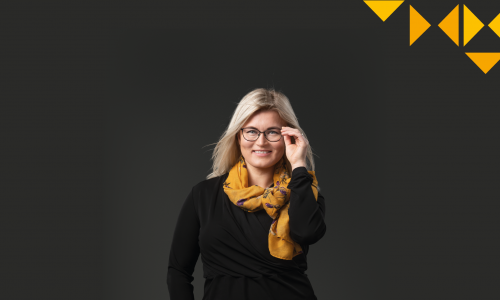 An MBA Will Take You Forward The Executive MBA Programme at the University of Vaasa
The world is being transformed by surprising, new challenges as well as the already well-known digitalisation, technological and social innovations, and climate change. Resilience and responsibility and the ability to respond and adapt rapidly are at the core of a successful business.

The Executive MBA programme at the University of Vaasa will lead your thinking and action to a strategic and more profitable direction. The latest research-based knowledge provides a sound foundation that you can put into practice with the help of the MBA programme. The right numbers and words are a necessity in management. Therefore, our programme covers both the hard core of business skills as well as people-oriented leadership—not forgetting the customers.

After your MBA studies, you will be able to make confident decisions and think one or two steps ahead as a leader and manager. With the big picture under control, even surprising turns of events are easier to handle and turn into victories.

An Executive MBA (95 ECTS) is composed of core study modules that are common for all and optional specialisation modules. You can take one of the ready-made packages or pick and choose a combination that meets your needs.
Structure of the Executive MBA
Specialisation tracks 20-30 ECTS (two or three optional modules)
For further information, please contact the education specialists responsible for MBA education.
Maijastiina Jokitalo
Training Manager
Levón Institute, Management and Organizational Development

firstname.lastname@uwasa.fi
+358 29 449 8199
Konttori K203