Image

For a sustainable future
Our fundamental purpose is to cultivate new knowledge and nurture education as a core value of our society. This is why we focus on global challenges and opportunities. We work to advance positive and sustainable development for individuals, communities and the world at large. Our multidisciplinary research platforms combine our strong disciplinary knowledge with prevailing global trends. In addition to finding solutions to complex problems, our research findings also give rise to new theoretical frameworks, new scientific thinking and even completely new fields of science.
Measuring and rewarding the individual impact is an established part of how we work. We collect and follow up all duties and activities related to societal impact from all researchers and teachers. The metrics used cover tasks related to management and practice, economics and business, and also tasks related to society and culture. 
Openness is an essential part of science. Osuva is the open publications archive of the University of Vaasa. Osuva lists publications, theses and parallel publications of scholarly articles at the University of Vaasa. Osuva includes the references, abstracts and full text of the publications. The open science principles of the University of Vaasa cover open publishing of research results and data. The principles support the diffusion of research knowledge among researchers and throughout society. Read more about open science at our University.
The Ministry of Education and Culture made a survey in fall 2019 about open science and research in Finnish universities, and the University of Vaasa improved its position as planned. 
Taking an active role in society
Our researchers actively take part in societal discussions on different levels and are always available for political decision-makers, the public sector, companies and the media. We want to advance the management of complex issues together with public, private and third sector operators as well as citizens. We want to be an active member of the innovation ecosystem. This creates excellent opportunities to enhance the impact of our research and education regionally, nationally and internationally.
We have recruited several new tenure-track researchers, and the new recruitments and increased external funding have allowed us to diversify our research into energy storage, space data, and innovations.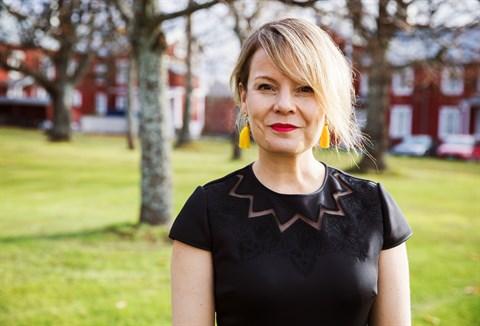 Events for impact
Exhibitions, events and workshops are also an effective way to increase impact. In 2019, several international science conferences were organised at the University of Vaasa, among them, for example, the 39th VAKKI symposium, the 15th Vaasa Conference on International Business, and the Nordic Academy of Management conference. Also, seminars and workshops held together with companies as a part of research projects have an established role in increasing interaction and impact. Diverse experts and actors in different fields were reached with, for example, the EnergyWeek and Vaasa Gas Exchange, the Blockchain technology seminar, and the IRIS consortium meeting. The Vaasa Game Days (the biggest gaming event in Ostrobothnia) and the art exhibition Glitch Art appealed to the general public and citizens.
Children and the young
The interest of children and the young is increased and developed, for example, through LUMA-keskus Pohjanmaa.
The University of Vaasa has also started to work with Vaasan Yrityskylä Alakoulu. The Yrityskylä learning environment for sixth-graders is a schoolchildren's society, a miniature city where children work in a profession and earn money. They also act as consumers and citizens—as a part of Finnish society.
Furthermore, we organise yearly a Lukiopäivä (a high-school day) that brought almost 2,000 secondary school students to the campus in fall 2019.